Removing Many Lymph Nodes in Early Breast Cancer Not Always Needed: Study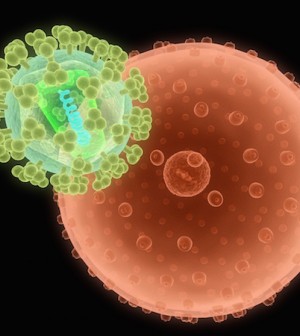 TUESDAY, Feb. 8Removing many lymph nodes may not be necessary in women with early breast cancer who also undergo a lumpectomy to remove the mass, followed by radiation.
Researchers reporting in the Feb. 9 issue of the Journal of the American Medical Association found that just removing one or two sentinel nodes — those lymph nodes to which the cancer spreads first — allows women to live just as long as women who have more lymph nodes removed from under their arm.
But it's unclear at this point whether this could be practice-changing.
"If you're looking at a woman with a very limited amount of disease in the sentinel node and with a very limited amount of disease undergoing breast conservation surgery [lumpectomy], it may suggest that they can potentially avoid axillary dissection [removing most or all of the lymph nodes under the arm] . . . but that's being said with a lot of caution," noted Dr. Stephanie Bernik, chief of surgical oncology at Lenox Hill Hospital in New York City, who was not involved with the study. "[But] we can't say that they absolutely can."
Another expert was more emphatic.
"This is an important study," said Dr. Jay Brooks, chairman of hematology and oncology at Ochsner Health System in Baton Rouge, La. "It's the largest randomized trial showing that women with positive sentinel nodes do not necessarily need to have further axillary [underarm] sampling when treated with radiation and/or chemo. This will reduce complications, and will change the way doctors approach patients."
Among other things, removal of lymph nodes can result in a painful and debilitating condition called lymphedema, or swelling, because lymph fluids can no longer travel freely through the body.
The standard of care in breast cancer is still debated but generally, said Bernik, "If you have a positive lymph node, the standard generally is to use axillary dissection unless [cancer involvement] is thought to be minimal in the lymph node."
These researchers, from the John Wayne Cancer Institute at Saint John's Health Center in Santa Monica, Calif., wanted to see if they could avoid axillary dissection without compromising survival.
After undergoing lumpectomy to remove the tumor, followed by radiation and chemotherapy, women with evidence of cancer in one or two sentinel nodes were randomized to undergo axillary node dissection of 10 nodes or, alternatively, to forgo any further treatment.
The study involved about 1,000 women, only half of the 2,000 the researchers had set out to enroll.
In those having axillary node dissection, the median number of nodes removed was 17, vs. two with sentinel only.
But there didn't seem to be any differences with survival, with more than 92 percent in both groups still alive after five years, indicating to the authors that sentinel node biopsy might be not only less invasive, with fewer side effects, but also effective.
But the report is unlikely to quell an ongoing controversy surrounding lymph node removal, Bernik said. In fact, she noted, it may even add to it.
The women in the study were not necessarily representative of all women with breast cancer, and generally had less cancer in their lymph nodes: Those with cancer that had progressed further were unlikely to be willing to be randomized into one of the two groups, she said.
"People have to understand that we're looking not at all women undergoing sentinel node biopsy. We're looking at a select group," Bernik said. "Some people are going to say that based on this data, we can avoid axillary dissection, and I think it's probably too premature to say that."
More information
The U.S. National Cancer Institute has more on sentinel lymph node biopsy.
Source: HealthDay
​