Red Meat May Boost Women's Heart Disease Risk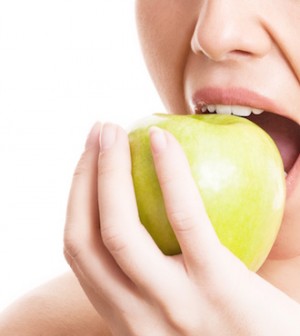 MONDAY, Aug. 16Women who eat a lot of red meat may be increasing their risk of developing heart disease, Harvard researchers report.
Substituting fish, poultry, low-fat dairy and nuts for red meat can significantly reduce that risk, however, the study authors suggest.
"This study is one of many showing a link between eating red meat, processed meat and full-fat dairy products, and heart disease," said Samantha Heller, a nutritionist and exercise physiologist.
It seems obvious that people should reduce their intake of meat and dairy foods. "But there are many people who feel it is almost impossible to give up or limit butter, steak, ham and cheese," she said. "Americans are also concerned with getting enough protein. However, the U.S. Centers for Disease Control [and Prevention] says that most Americans have plenty, if not a surplus, of protein in their diet."
If people looked at this as a matter of simple swaps, it may be easier to make some healthy changes, she added.
"So, instead of a ham-and-cheese sandwich for lunch, have a peanut butter-and-banana sandwich. Jump in the Meatless Monday trend, and have whole-grain pasta primavera for dinner on Monday. Make Sunday's chili vegetarian, with lots of vegetables and beans. Try a veggie burger on a whole-wheat bun for your cookout. Swap cheese and crackers for low-fat cheese and apple slices," Heller suggested.
The report is published in the Aug. 16 online edition of Circulation.
For the study, a team lead by Dr. Adam M. Bernstein, a postdoctoral research fellow in the Department of Nutrition at Harvard School of Public Health in Boston, collected data on 84,136 women, aged 30 to 55, who took part in the Nurses' Health Study over 26 years, from 1980 to 2006.
Over that time, there were 2,210 nonfatal heart attacks and 952 deaths from heart disease, the researchers noted.
Bernstein's group found that women who ate the highest amount of red meat were at the highest risk for heart disease. However, eating poultry, fish and nuts was associated with a lower risk of heart disease.
In fact, compared to one serving a day of red meat, women who ate one serving a day of other protein-rich foods had a:
30 percent lower risk of heart disease if they ate one serving of nuts.
24 percent lower risk of heart disease if they ate one serving of fish.
19 percent lower risk of heart disease if they ate one serving of poultry.
13 percent lower risk of heart disease if they ate one serving of low-fat dairy.
"You don't need to have hot dogs, hamburgers, bologna or pastrami," Bernstein said in a news release from the journal's publisher.
"Although this study included only women, our overall knowledge of risk factors for heart disease suggests that the findings are likely to apply to men as well," he added.
Dr. Gregg C. Fonarow, a professor of cardiology at the University of California, Los Angeles, said that "a number of prior observational studies have explored the complex relationships between various food types in the diet and the long-term risk of coronary heart disease."
While most studies have shown that fish intake is associated with decreased risk for coronary heart disease, the findings regarding red meat consumption and risk have been mixed. Some have shown no increased risk, others have found the risk is only associated with processed meat, and in others a relationship was seen only with total red meat consumption, he explained.
This new observational study of women found that higher intake of red meat was associated with higher risk of heart disease.
"However, it is important to acknowledge that this is an observational study, rather than a prospective, randomized clinical trial. Whether a shift in protein source in the diet would actually reduce coronary heart disease events remains to be demonstrated," Fonarow said.
More information
For more information on diet and heart disease, visit the American Heart Association.
Source: HealthDay
​