People With Anorexia May Risk Serious Eye Damage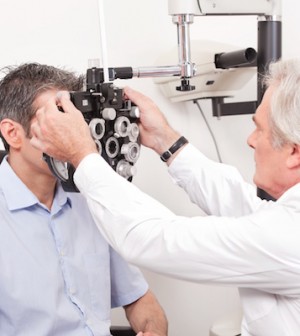 WEDNESDAY, Oct. 20People with the eating disorder anorexia nervosa may be at risk for potentially serious eye damage, says a small new study from Greece.
This damage can occur in the macula, which is located near the center of the retina at the back of the eye and is responsible for fine detailed central vision and the processing of light.
In this study, researchers at the University of Athens compared the thickness of the macula and its electrical activity in the eyes of 13 women who'd had anorexia nervosa for an average of 10 years and 20 healthy women without anorexia who served as controls. The average age of the women was 28.
When compared to the healthy women, those with anorexia nervosa had no obvious visual problems and their eyes were working normally. However, the macula and the nerve layers feeding it (retinal nerve fibers) were much thinner in the eyes of the women with anorexia nervosa. Their eyes also showed significantly less firing of the neurotransmitter dopamine, which plays an important role in the brain's ability to process visual images.
The researchers also found differences between women with certain patterns of anorexia nervosa. The fovea — a part of the macula that is rich in light-sensitive cones (photoreceptors) — was thinner in women who binged and purged than in those who only severely restricted their calorie consumption.
Further research is needed to determine if these changes in the eyes are the initial stages of progressive blindness or whether the eyes would return to normal if a patient with anorexia nervosa resumed regular eating habits, said the University of Athens team.
The study appears online in the British Journal of Ophthalmology.
More information
The American Academy of Family Physicians has more about anorexia nervosa.
Source: HealthDay
​