New Clues to Pregnancy-Associated Breast Cancer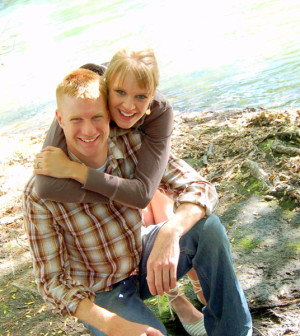 FRIDAY, April 2Inflammation-related genes that are more likely switched on after pregnancy may be linked to pregnancy-associated breast cancer, U.S. researchers have discovered.
Getting pregnant at a young age reduces the long-term risk of breast cancer, but women are at increased risk for breast cancer during pregnancy and for up to 10 years after giving birth. These pregnancy-associated breast cancers are highly aggressive, said the University of Illinois at Chicago team.
They analyzed the level of expression of 64 genes in tissue from women aged 18 to 45 who had had benign breast biopsies and breast reduction surgeries. The researchers found that 22 percent of the genes showed significant differences in expression in the breast tissue of women who had never given birth and those who had children. Inflammation-related genes were more active in women who had given birth.
"Our results showed an increase in immune/inflammatory activity in the post-pregnant breast. Interestingly, this response was not limited to the recently pregnant group, but also characterized more distant pregnancies as well," lead researcher Debra Tonetti, an associate professor of pharmacology, said in a news release.
The study, published in the March issue of Cancer Prevention Research, may help lead to new prevention and treatment approaches to pregnancy-related breast cancer.
More information
The U.S. National Cancer Institute has more about pregnancy and breast cancer risk.
Source: HealthDay
​