More Women to Get Health Insurance Under Affordable Care Act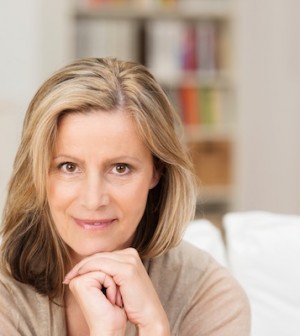 FRIDAY, July 30The new Affordable Care Act is likely to help 30 million women obtain better health insurance or coverage if they don't already have any, a new report shows.
Under the new provisions, which are already taking effect, 15 million uninsured women will gain access to health coverage and 14.5 million underinsured women will get better coverage, the report found.
The report, prepared by the Commonwealth Fund, is the first in a series dealing with health reform that will be released over the next several months.
Women tend to be disproportionately pounded by the health-care system as it currently stands, according to the report.
"While, as a group, women are just as likely as men to be uninsured, they are more likely to face medical debt and more trouble buying health insurance in the private market," said Karen Davis, president of the Commonwealth Fund. "They're more vulnerable to high health-care costs and have trouble paying bills historically because of lower incomes," she explained.
"This report provides good news to all women who are more likely to get the care they need with a reduced risk of not being able to pay medical bills," she said.
According to Sara Collins, Commonwealth Fund vice president, nearly 17 million working-age women aged 19 to 64 were uninsured in 2008, the latest available data from the U.S. Census.
"Given the continuing high unemployment rate over the last year, this number likely increased as women and/or spouses lost jobs or health insurance or both," she said.
Most uninsured and underinsured women will gain access to comprehensive health insurance starting in 2014, but some provisions are already in effect or about to go into effect.
Some of the changes are slated to begin as early as September:
Employers and insurers will be required to allow young adults up to age 26 to remain on or join their parents' health plan. An estimated 1 million uninsured adult children will gain coverage this way over the next three years, while another 600,000 will be able to lower their costs.
Insurers will be barred from placing lifetime limits on benefit, which will help about 10,000 women.
Insurance carriers will no longer be able to put restrictions on annual benefits or rescind coverage.
Exclusions for preexisting conditions are already prohibited in 38 states and the District of Columbia. Another 12 will join in August, benefiting about 10,000 women over the next three years.
New state-run health insurance exchanges will enable approximately 7 million women to procure subsidized coverage.
Carriers will be required to cover the cost of recommended preventive services (such as mammograms and cervical cancer screening) without cost-sharing.
Among the longer-term changes (2014 and beyond):
Medicare beneficiaries who reach the "donut hole" on prescription coverage will get a $250 rebate. That change takes effect this year and the donut hole will be eliminated by 2020.
Medicaid eligibility will be expanded to include adults with incomes below 133 percent of the federal poverty line, opening up the possibility of insurance to 8.2 million uninsured working-age women.
Private plans will be required to cover the costs of maternity and newborn care.
Private insurance carriers will no longer be able to deny coverage to individuals or raise premiums because of health conditions or gender.
Certain states with higher percentages of uninsured women will benefit more from the Act than others. In Texas, for example, nearly 30 percent of adult women are uninsured (versus 17 percent nationally). "Those states stand to make substantial gains in coverage," said Collins.
"The new law marks a dramatic departure from the past in women's ability to gain comprehensive health insurance and to reverse the trends experienced over the last decade," Collins said. "This ensures they can gain the health insurance they need without the risk of catastrophic bills."
More information
Learn more about the Affordable Care Act at healthcare.gov.
Source: HealthDay
​