Men Seem More Likely Than Women to Develop Hole in Knee Cartilage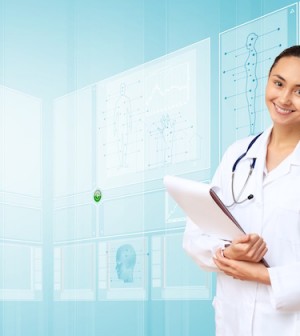 THURSDAY, July 7Men who undergo surgery for a torn or overstretched anterior cruciate ligament (ACL) appear to face a higher risk than women for developing a hole in their knee cartilage, new Norwegian research indicates.
Such holes can result from stress on the knee that strikes following an ACL injury, and these lesions can raise the chances of developing osteoarthritis, the study authors noted.
The identification of a gender risk factor stems from work involving nearly 16,000 Norwegian and Swedish patients that was conducted by a team led by Dr. Jan Harald Roetterud, from Akershus University Hospital in Lorenskog, Norway.
He and his colleagues are slated to present their findings Thursday at the American Orthopaedic Society for Sports Medicine annual meeting in San Diego.
According to the U.S. National Institutes of Health, the ACL is one of four principal ligaments that connect the end of the thigh bone (the femur) to the top of the shin bone (the tibia) in the knee. The ACL is situated in the middle of the knee, and its function is to stabilize the rotational movement of the knee and to keep the tibia from dislocating.
ACL injuries involving tears and overstretching are extremely common among both male and female athletes engaged in sports that entail a great deal of jumping or tackling.
Because recovery requires treatment, surgery is often called for to reconstruct the torn ligament.
As it turns out, many surgical patients are women, mostly because anatomical and muscular gender differences appear to raise the risk for an ACL injury more among women than men.
To see whether the same gender dynamic is at play with regard to ACL-associated cartilage issues, Roetterud and his team focused on a large pool of ACL reconstructive surgery patients who underwent the treatment between 2005 and 2008.
The authors found that 6.4 percent of roughly 15,800 patients between the ages of 8 and 69 had cartilage lesions. Among this subgroup of approximately 1,000 patients, 5.6 percent were women, while 7 percent were men.
The team suggested that gender be added to a list of known risk factors for such lesions, which include older age, history of prior surgery and a waiting period between an ACL injury and reconstructive surgery that is greater than a year.
Dr. Matthew Matava, an associate professor of orthopaedic surgery at Washington University School of Medicine in St. Louis, noted that the latest finding runs somewhat contrary to typical assumptions.
"It has been long known that girls have eight times the risk for an ACL injury than boys," he noted, "due to the way they fire their quads and hamstrings in response to a sprain in the knee joint. So, in terms of cartilage injury risk, it's been assumed to be kind of the same situation in terms of gender," Matava said.
"But men do tend to be bigger and somewhat faster, and put more stress on their body," he added. "So this makes some common sense. But does it change anything we would do as orthopaedic surgeons? Not really, other than to counsel our patients as to what their risks are once they already have this kind of injury."
Dr. C. David Geier Jr., director of the Medical University of South Carolina Sports Medicine Program, suggested that while the gender finding was intriguing, the emphasis should be placed on the need to get ACL patients of either gender into surgery sooner rather than later, to reduce their overall risk for associated cartilage damage.
"ACL tears are much more common in females than males," said Geier, who is also an assistant professor of orthopaedic surgery. "So, some doctors might find it interesting that males with these injuries are more likely to have cartilage damage," he noted.
"Active people who are worried about doing more harm to their knee might consider surgery early after the injury, and not wait months or years," he stressed. "As orthopaedic surgeons, we have few reliable options for reversing cartilage damage, and finding cartilage defects can potentially suggest poorer outcomes from ACL surgeries and long-term problems for those patients."
Because this study was presented at a medical meeting, the data and conclusions should be viewed as preliminary until published in a peer-reviewed journal.
More information
For more on ACL injuries, visit the U.S. National Library of Medicine.
Source: HealthDay
​