Many Lesbians Not Screened for Cervical Cancer, Study Finds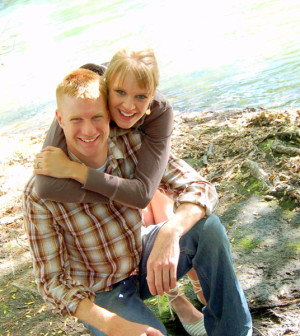 FRIDAY, Oct. 19The rate of routine screening for cervical cancer is low among lesbians, according to a new study.
More awareness about screening for this type of cancer among the lesbian community is needed to reduce the risk for the disease in these patients, the researchers said. Specifically, improved communication between patients and their doctors is the key to raising awareness about cancer screenings.
"Despite our knowledge of the value of Pap testing for early detection of treatable cervical abnormalities, lesbians are one subset of women who are not getting screened at recommended rates," said J. Kathleen Tracy, associate professor in the department of epidemiology and public health at the University of Maryland School of Medicine.
"In fact, nearly 38 percent of lesbians in our study had not been screened according to recommended guidelines," Tracy said in a news release from the American Association for Cancer Research.
Often called a Pap smear, the test examines cells scraped from the cervix to look for precancerous abnormalities.
For the study, the researchers sent online surveys on cervical cancer screening to 3,000 women who identified themselves as lesbians. An analysis of more than 1,000 responses revealed that 62 percent of the women had routine screenings. The investigators also found that 17.5 percent of the women said they did not undergo routine screenings because they did not have a physician referral. Meanwhile, just over 17 percent were not regularly screened for cervical cancer because they didn't have a doctor.
After taking into account the women's age, level of education, relationship and employment status, and whether or not the women had health insurance, the study found that women who told their primary care doctor or gynecologist that they were a lesbian were more than twice as likely to be routinely screened for cervical cancer.
"When this finding is coupled with that of the potency of provider recommendation, it underscores how critical effective communication between patient and provider is for optimal health and disease prevention," Tracy said.
The researchers said the women who knew that not having a Pap test is a risk factor for cervical cancer were nearly two times more likely to undergo routine screening for the disease.
"This study highlights an often overlooked cancer disparity," Tracy concluded. "We know that human papillomavirus can be transmitted during same-sex sexual activity, so lesbians are at risk for developing cervical cancer. If this group of women doesn't participate in screening, they are at elevated risk for developing cervical cancer via missed opportunities to identify and treat precursor abnormalities."
The study was scheduled for presentation this week at the annual cancer prevention conference of the American Association for Cancer Research in Anaheim, Calif.
Women should start having Pap tests by age 21, according to the American College of Obstetricians and Gynecologists. How often the screening is performed after that depends on a woman's age and health history.
The data and conclusions of research presented at meetings are typically considered preliminary until published in a peer-reviewed medical journal.
More information
The U.S. National Institutes of Health provides more information on cervical cancer.
Source: HealthDay
​