High Natural Estrogen Might Raise Women's Stroke Risk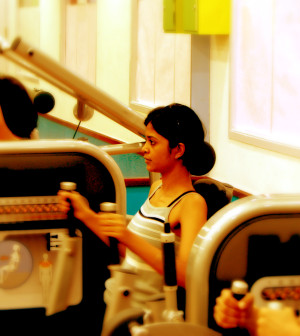 WEDNESDAY, March 10Higher levels of naturally occurring estrogen are tied to a rising risk of stroke in postmenopausal women who aren't on hormone therapy, a new study finds.
U.S. researchers analyzed medical histories and blood samples from more than 9,700 generally healthy postmenopausal white women recruited for an osteoporosis study in the late 1980s. None of the women were on hormone therapy.
During eight years of follow-up, 247 of the women suffered a first stroke. Those women were compared with 243 women who did not have a stroke.
The researchers found that women with the highest levels of estradiol (the most potent naturally occurring estrogen) were 2.3 times more likely to suffer a stroke than those with the lowest levels.
"These results raise the possibility that estradiol levels might be a decision-making tool for health care providers and their female patients when discussing stroke and weighing the option of estrogen therapy," study leader Jennifer Lee, an endocrinologist and epidemiologist at the University of California, Davis Health System, said in a news release.
The researchers also found that women with waist sizes larger than 34 inches had higher estradiol levels and greater stroke risk than those with smaller waist sizes.
"In women with waist girths greater than 34 inches, high estradiol levels conferred a six-fold greater stroke risk over low levels," Lee said. "This might be because fat around the midsection is a source of naturally occurring estrogen. Reducing waist size would be a good defense against future stroke."
The study appears in a recent issue of the Archives of Neurology.
More information
The National Stroke Association has more about women and stroke.
Source: HealthDay
​