Health Tip: Treating Heat Cramps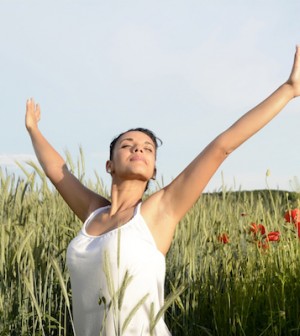 Heat cramps cause pain in the stomach, arms and legs when the body loses too many fluids and too much salt from strenuous exercise in extreme heat.
The American Academy of Orthopaedic Surgeons suggests how to treat heat cramps:
Stop physical activity.
Carefully stretch the muscles that are cramping.
Drink cool water or an electrolyte beverage that's low in sugar.
If heat cramps are severe, treat as if the problem were heat exhaustion, a more serious condition that could require a doctor's care.
Source: HealthDay
​