Guidelines Delay Start of Mammograms to Age 50, Then Every Other Year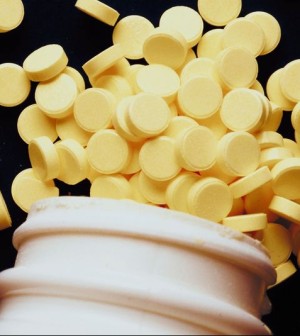 MONDAY, Nov. 16Women don't need to start having mammograms to screen for breast cancer until they're 50, and they only need to have those exams every other year, new government guidelines suggest.
Also, breast self-exams, which women have been urged to do routinely, have not helped lower the death rate from breast cancer, the guidelines add.
Not all agree with the revised recommendations, however.
Released Monday by the U.S. Preventive Services Task Force, the new guidelines are sparking debate and disagreement among breast cancer experts.
"Not screening all women in their 40s and every other year in their 50s is an opportunity to miss some cancer and miss saving lives," said Dr. Elizabeth Fontham, dean of the Louisiana School of Public Health and the national volunteer president for the American Cancer Society. "I certainly think it is going to confuse women, and that's unfortunate."
The American College of Radiology called the guidelines "a step backward," and added that they "represent a significant harm to women's health."
However, a spokeswoman for the task force that put together the new recommendations said the guidelines are the result of an analysis that compared benefits and risks — early detection and reduced breast cancer deaths, for instance, vs. false positive results (indication of breast cancer when none is actually present), which can cause anxiety and make more testing necessary.
Specifically, the guidelines:
Recommend against routine screening mammography in women aged 40 to 49.
Though other groups strongly recommend annual mammography beginning at age 40 for women at average risk for breast cancer, the guidelines suggest that when women reach 40 they should talk to their doctor about the best time to start regular, every-other-year mammography.
Recommend that women aged 50 to 74 years old have screening mammograms every other year rather than annually.
Say that not enough data exist to make a recommendation based on benefits vs. harms for women 75 and older.
Recommend against teaching women breast self-examination because the evidence does not show it reduces deaths from breast cancer.
Say that not enough evidence exists to assess the value of clinical breast exams done by a health-care provider for women aged 40 and older.
What triggered the changes?
"Every topic [of preventive health] comes up for re-review every five years," said Dr. Diana Petitti, vice chairwoman of the task force and associate director of the Center for Health Information and Research at Arizona State University, Phoenix. "The task force issued its last recommendation about breast cancer screening in 2002."
She said the task force reviewed published evidence of five screening modalities in reducing breast cancer death: traditional film mammography, clinical breast exam, breast self-exams, digital mammography and MRI. The task force also commissioned two studies related to breast cancer screening, Petitti said.
The results, published in the Nov. 17 issue of the Annals of Internal Medicine, did not include a recommendation favoring one form of mammography or MRI over another.
The American Cancer Society and the American College of Radiology have indicated strong disagreement with the new guidelines.
Dr. Otis W. Brawley, chief medical officer of the American Cancer Society, said in a statement that the organization "continues to recommend annual screening using mammography and clinical breast examination for all women beginning at age 40."
Before the cancer society made that recommendation, Brawley noted, its experts considered "virtually all the same data reviewed by the [task force], but also additional data that [it] did not consider."
Dr. Carol Lee, chief of the breast imaging commission for the American College of Radiology, said that "the universal reaction among breast imagers I have spoken to across the country since we learned of these revised recommendations … has been one of outrage."
"Screening mammography saves lives," Lee said. "It saves lives of women in their 40s."
Her organization, she said, also stands by its recommendation that women of average risk for breast cancer should begin routine mammography screening at age 40 and do it every year.
Lee also said she wondered if the new recommendations by the task force were motivated by a desire to cut costs.
Absolutely not, Petitti said.
"The task force does not deal with issues of coverage and insurance," she said. "The decision, the recommendation, had no discussion of costs."
Petitti also said that she worried that some of the recommendations would be misunderstood. The new recommendation for women aged 40 to 49, she said, is for them to talk to their doctor about the best time to start biennial screening. "At 50, the balance of benefits and harm [from mammography] become better," she said.
More information
The U.S. National Women's Health Information Center has more about mammograms.
Source: HealthDay
​