FDA Revokes Approval of Avastin for Breast Cancer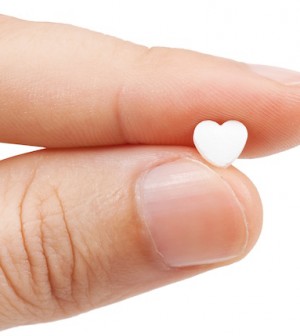 FRIDAY, Nov. 18The U.S. Food and Drug Administration announced Friday that it is revoking Avastin's approval to treat breast cancer because the drug has not been shown to be safe and effective for that use.
The move follows recommendations by an FDA advisory panel in June, which voted unanimously to rescind approval of the drug for breast cancer treatment.
Avastin (bevacizumab) is still approved for the treatment of certain types of colon, lung, kidney and brain cancer, the agency said.
The FDA had approved Avastin to be used in combination with the cancer drug paclitaxel for patients with HER2-negative metastatic breast cancer who had not been treated with chemotherapy.
That February 2008 approval was given under the FDA's accelerated approval program, which permits a drug to be approved based on data not sufficiently complete to permit full approval.
The accelerated approval program is meant to provide earlier patient access to promising drugs for serious or life-threatening conditions while researchers conduct clinical trials to confirm a drug's safety and benefits.
The FDA said Friday that its decision to revoke Avastin's approval for breast cancer treatment was based on data from several clinical trials and thousands of pages' worth of data submitted to a public docket, as well as the proceedings of the two-day advisory committee hearing held in June.
"This was a difficult decision. FDA recognizes how hard it is for patients and their families to cope with metastatic breast cancer and how great a need there is for more effective treatments. But patients must have confidence that the drugs they take are both safe and effective for their intended use," FDA Commissioner Dr. Margaret A. Hamburg said in an agency news release.
"After reviewing the available studies it is clear that women who take Avastin for metastatic breast cancer risk potentially life-threatening side effects without proof that the use of Avastin will provide a benefit, in terms of delay in tumor growth, that would justify those risks," she added. "Nor is there evidence that use of Avastin will either help them live longer or improve their quality of life."
The risks associated with Avastin include: severe high blood pressure; bleeding and hemorrhaging; heart attack and heart failure; and the development of perforations in the nose, stomach, intestines and other parts of the body, according to the FDA.
One breast cancer expert called the FDA decision "throwing out the baby with the bathwater."
"There absolutely may be subsets of carefully chosen breast cancer patients who benefit from Avastin, and there are current and ongoing trials investigating the role of Avastin in the treatment of certain aggressive types of tumor," said Dr. Elisa Port, co-director of the Dubin Breast Center at Mount Sinai Medical Center in New York City. "Perhaps results from these trials will help us better define groups for whom there is a benefit so that treatment with Avastin can be offered to patients who may benefit, without risking undue and potentially harmful side effects for those who won't," she added.
Doctors can continue to prescribe Avastin to patients "off-label," as they do other drugs. But it's unlikely that insurance companies would cover off-label use of the drug given its high price tag. Avastin costs more than $8,000 a month, according to published reports.
The accelerated approval of Avastin for breast cancer treatment was based on one study that suggested the drug increased the length of time from the start of treatment to tumor re-growth or death.
However, two studies completed by Avastin's maker, Genentech, after the approval showed only a small effect on tumor growth with no evidence that patients lived any longer or had a better quality of life, compared to standard chemotherapy alone.
More information
The U.S. National Cancer Institute has more about breast cancer treatments.
Source: HealthDay
​