FDA: Breast Implants Basically Safe, But Won't Last a Lifetime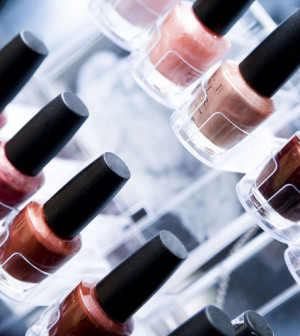 WEDNESDAY, June 22Silicone-gel breast implants don't last forever, with as many as half of women with the devices requiring removal within 10 years of the initial surgery, U.S. health officials said Wednesday.
And "the longer a woman has the implants, the more likely she is to experience complications," Dr. Jeffrey Shuren, director for the Center for Devices and Radiological Health at the U.S. Food and Drug Administration, said during a press briefing.
The report released Wednesday said one in five women who receives silicone-gel implants to increase the size of their breasts will need to have these devices removed within 10 years of implant due to complications. And as many as half of women who receive implants for reconstruction after breast surgery will need them removed within the same time frame.
The difference in rates has to do with how much healthy tissue the woman has to support the implants, Shuren explained.
Common complications include: capsular contracture, which is hardening of the area around the implant; the need for additional surgeries; and implant removal. Other frequent problems include implant rupture, wrinkling, breast asymmetry, scarring, pain and infection, the FDA said.
These are basically the same complications noted when the two silicone-gel implants available in the United States were returned to the market in 2006, the FDA said.
Until 2006, silicone-gel implants had been banned by the FDA for 14 years because of concerns about possible links to several diseases, including cancer and lupus.
On Wednesday, Shuren said, "Preliminary data doesn't show an increased risk of breast cancer or connective tissue disease such as rheumatoid arthritis. But to rule those out, we need studies that are larger and longer than those conducted thus far."
The FDA had said recently that breast implants may be linked to a higher risk of a rare form of lymphoma called anaplastic large cell lymphoma, but Shuren noted that those risks are actually "profoundly slim."
The findings announced Wednesday were based on preliminary data from six ongoing post-approval studies conducted by Allergan and Mentor, the two companies that manufacture the silicone-gel breast implants. The studies were mandated by the FDA as a condition of approval back in 2006.
But the companies have acknowledged problems with poor patient follow-up, to monitor their health. The situation is "improving," Shuren said, but wouldn't say what the rate of follow-up is at this point.
The new report concerned only silicone gel-filled implants, not saline implants.
For now, the FDA recommends that women: follow-up regularly with their doctor, which includes occasional MRIs to detect potential ruptures; pay attention to any changes and notify their health-care provider if they notice any unusual symptoms such as pain, asymmetry or swelling; and educate themselves on the signs and symptoms of complications.
Women who have agreed to participate in a study should stay involved.
The implants are safe if "used for the right patient population and the right circumstances, and that is that they are surgically implanted properly and that women continue to have appropriate follow-up," Shuren said.
"If women don't have any symptoms or signs, there's really nothing to do [except follow-up regularly with their doctor]," Shuren said. "At 10 years, most women won't have to take the implant out but, if you need to have it removed, you should have it removed."
According to Shuren, an estimated 5 million to 10 million women worldwide have breast implants.
More FDA advisory panel meetings are planned on the implants.
Dr. Sidney Wolfe, director of Public Citizen's Health Research Group, said the FDA's position that "although silicone breast implants have 'a reasonable assurance of safety . . . the longer a woman has breast implants, the more likely she is to experience local complications or adverse outcomes,' is unquestionably shortsighted as well as contradictory."
"Public Citizen continues to oppose the FDA's 2006 decision to return silicone breast implants to the market for cosmetic use in women for augmentation," Wolfe said in a news release. "The agency's newer information about the risk of implant-associated lymphoma and the previously known risks are serious enough to warrant advising women against having these implanted."
More information
Visit the FDA for more on breast implants.
Source: HealthDay
​