Contraceptive Depo-Provera May Weaken Bones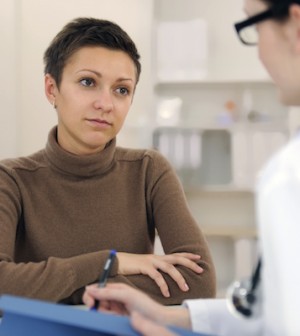 WEDNESDAY, Dec. 23In a study of women who received the "birth control shot" — also known as depot medroxyprogesterone acetate (Depo-Provera), nearly half lost at least 5 percent of their bone mineral density in the hip and lower spine within two years.
Women who were smokers, who had never given birth and who didn't consume much calcium were at highest risk, and they continued to experience significant losses in the third year of use, according to the report published in the January issue of Obstetrics & Gynecology.
"Bone mineral density loss is not a significant concern for all women" who use this method of birth control, said senior study author Dr. Abbey Berenson, professor in the department of obstetrics and gynecology and director of the Center for Interdisciplinary Research in Women's Health at the University of Texas Medical Branch at Galveston, in a university news release.
But, she added, "based on these findings, clinicians have the information they need to recommend basic behavior changes for high-risk women to minimize bone mineral density loss."
The two-year study included 95 patients who had the injection, and of those, 45 women lost at least 5 percent of bone mineral density in their lower backs and hips. Further research for another year in 27 of the study participants found that those at high risk lost even more bone mass.
In the United States, more than two million women use the injected contraceptive, according to background information in the news release.
More information
Learn more about bone density from the U.S. National Institutes of Health.
Source: HealthDay
​