Children Fare OK if Mom Works, Study Finds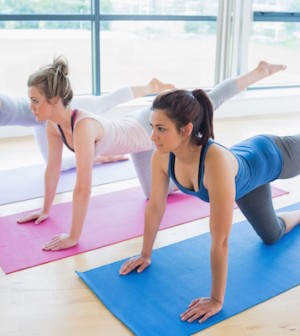 FRIDAY, July 22Mothers who bring home the bacon are not inflicting any significant social or emotional damage on their young children, new British research says.
The finding stems from information gleaned from the U.K. Millennium Cohort Study, which further found that youngsters appear to be best off when both their mother and their father are gainfully employed and reside at home with their children.
"Some studies have suggested that whether or not mothers work in the first year of a child's life can be particularly important for later outcomes," principal researcher Anne McMunn noted in a news release from the Economic and Social Research Council, which funded the research. "In this study we did not see any evidence for a longer-term detrimental influence on child behavior of mothers working during the child's first year of life."
The study results suggested that working mothers can be distinguished from non-working mothers on a number of levels. For example, McMunn noted that gainfully employed moms are more likely to be better educated, wealthier and less depressed.
That said, the ways in which a mom's employment history could affect their child's development appears to have a lot to do with the gender of their offspring, with girls appearing to be more affected by maternal work patterns than boys.
Girls actually appeared to fare less well than boys (in terms of the onset of behavioral difficulties by age 5) in households where the father was the breadwinner and the mother did not work, compared with homes where both parents worked, according to the researchers.
In contrast, in a reverse dynamic where the mother was the breadwinner (as opposed to a dual-income household), boys appeared to fare less well than girls.
However, the study bolstered previous evidence that behavioral problems by age 5 arise more frequently (although not always) in those households where both parents struggle with unemployment, as well as in single-mom households.
More information
For more on childhood development, visit the U.S. Centers for Disease Control and Prevention.
Source: HealthDay
​