Breast Cancer Stats Differ Racially Despite Similar Mammogram Rates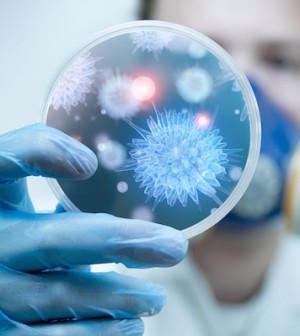 FRIDAY, Feb. 12Black women are 30 percent to 90 percent more likely to be diagnosed with advanced breast cancer than white women, researchers report.
A new study, based on an analysis of 1992-2004 cancer statistics, also finds that a racial disparity in cases of advanced colorectal cancer widened between blacks and whites of both genders.
The findings were published recently in the journal Hormones and Cancer.
"While we could not determine the exact contributors to the trends we saw in this study, it is interesting to note that for breast cancer, mammographic screening rates were quite similar among African-American and white women in the United States during the time period we studied. This suggests that factors other than screening may be contributing to this persistent disparity, including differences in both lifestyle and genetics," senior study author Dr. Christopher I. Li, an associate member of the Public Health Sciences Division at the Fred Hutchinson Cancer Research Center in Seattle, said in a news release from the center.
However, Li said black women have more aggressive tumors in general than white women who aren't Hispanic. The tumors are also harder to treat.
The study included data on 7,237 women — 1,364 blacks and 5,873 whites — with newly diagnosed distant-stage breast cancer. Throughout the study period, the rates remained fairly constant, affecting about 18 out of 100,000 black women and 12 out of 100,000 white women.
As for colorectal cancer, researchers looked at statistics for 8,920 people with late-stage cases and found a significant increase among blacks during the time period studied. Blacks were 60 percent more likely to be diagnosed with advanced colorectal cancer than whites in 1992, and by 2004, that likelihood had doubled, they said.
More information
The National Cancer Institute has more on breast cancer.
Source: HealthDay
​