10% of 2010 Winter Olympians Suffered Injuries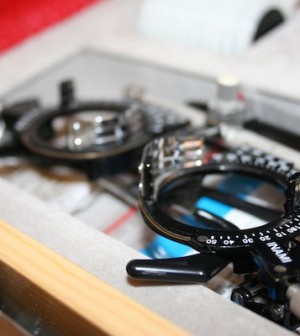 THURSDAY, Sept. 9About one in 10 athletes who competed at the 2010 Winter Olympics suffered an injury and about one in 14 became ill, according to a new study.
Researchers analyzed reports from the 82 national team doctors who looked after a total of 2,567 athletes and found that there were 287 reported injuries and 185 illnesses. That works out to 111.8 injuries (11 percent) and 72.1 illnesses (7 percent) per 1,000 registered athletes at the games in Vancouver, Canada.
About 22 percent of the injuries resulted in athletes being unable to train or compete, according to the report in the September issue of the British Journal of Sports Medicine.
Athletes competing in bobsledding, ice hockey, short track skating, alpine freestyle skiing or snowboard cross were most likely to suffer an injury or illness (ranging between 15 percent and 35 percent). The lowest risk (less than 5 percent) was among athletes in Nordic skiing events (cross country skiing, biathlon, ski jumping and Nordic combined), luge, curling, speed skating and freestyle moguls.
The head, spine and knees were the most common injury sites, and these injuries were almost as likely to occur during training (46 percent) as during competition (54 percent). However, three out of four injuries suffered by snowboarding, freestyle cross skiing, short track skating, figure skating, skeleton and biathlon athletes occurred during training, reported Lars Engebretsen, of the Oslo Sports Trauma Research Center, Norwegian School of Sport Sciences in Oslo, Norway, and colleagues.
Among the other findings:
The most common types of injuries were bruising, ligament and muscular sprains.
There was one death — an athlete who died while training for luge.
Female athletes had a higher injury rate (131.1 per 1,000) than men (93.3 per 1,000). About 20 percent of female athletes in bobsled, ice hockey, snowboard cross and in freestyle cross and aerials suffered an injury. Just under 28 percent of male athletes were injured in short track, 17 percent in bobsled, and just under 16 percent in hockey.
About 10 percent of athletes in skeleton, figure and speed skating, curling, snowboard cross and biathlon had at least one illness, 62 percent of which were respiratory infections.
More information
The U.S. National Institute of Arthritis and Musculoskeletal and Skin Diseases has more about sports injuries.
Source: HealthDay
​