Health Tip: Factors That May Aggravate Acne in Women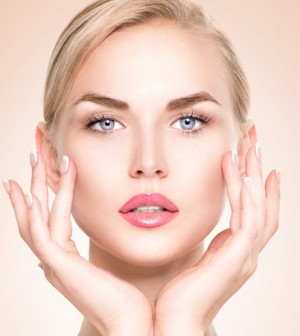 Acne, the most common skin disease, is not a dangerous condition. But it can lead to permanent scarring.
Womenshealth.gov says these factors can trigger bouts of acne in women:
Changes in hormone levels during puberty.
Changes in hormone levels during menstruation, or after discontinuing birth control pills.
Taking certain medications, including some antidepressants and epilepsy drugs.
Wearing makeup.
Friction or pressure applied to the skin.
Source: HealthDay
​