Health Tip: Apply Sunscreen Properly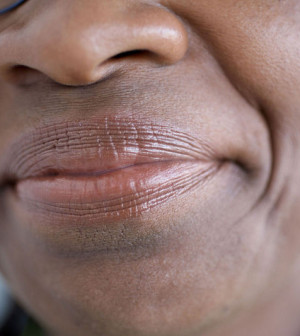 Sunscreen helps protect your skin from sunburn and damage, but it must be applied properly.
The Skin Cancer Foundation offers these guidelines:
Choose a sunscreen with an SPF (sun protection factor) of at least 15.
Apply sunscreen to children's skin, as long as they are at least 6 months old. Children younger than 6 months should not be exposed to the sun.
Make sure you choose a broad-spectrum sunscreen that protects against both UVA and UVB rays,
Use about 1 ounce of sunscreen for good coverage.
Apply sunscreen 30 minutes before going outside, and reapply every two hours.
Reapply sunscreen after swimming, sweating or towel drying.
Be aware of how much time you spend in the sun. Your skin doesn't have to turn red to be damaged by the sun's rays.
Source: HealthDay
​