Safety Experts Warn of Fireworks Dangers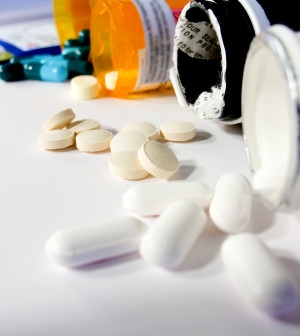 SUNDAY, July 3No doubt about it: Fireworks are a delight, filling the summer air with dazzling colors and deafening sounds. But they also can be a danger.
Thousands of people every year are harmed by fireworks, many of them maimed for life, because they did not use them with the proper respect and care.
"Where we see injuries is a lack of common sense," said Julie L. Heckman, executive director of the American Pyrotechnics Association, a U.S. fireworks industry trade association. "Teenagers having bottle-rocket wars, shooting bottle rockets at each other. Adults holding a Roman candle, when Roman candles are not designed to be held."
Fireworks-related injuries have continued to fill emergency rooms in recent years, according to the most recent data available from the U.S. Consumer Product Safety Commission. Fireworks played a role in three deaths and an estimated 8,600 injuries treated in emergency rooms during 2010, the commission reported. In 2009, there were 8,800 ER visits involving fireworks — a 25 percent increase from the year before, when there were 7,000 fireworks-related injuries.
In addition, according to the CSPC's latest report, 40 percent of those treated in ERs in 2010 were children younger than 15, more than half the injuries were burns and 1,200 injuries involved the use of sparklers, not firecrackers.
Because of such statistics, public safety groups such as Prevent Blindness America believe that no fireworks are safe, regardless of whether they're legal in a given community. They urge people to not purchase fireworks or use them, but instead attend public fireworks displays conducted by licensed operators.
Fireworks seem to have a certain allure, however, and health professionals such as Noreen Smith, a registered nurse, understand that many people will not heed these warnings.
"It's better to leave it to the professionals, for your individual protection," said Smith, a board member of the American Society of Ophthalmic Registered Nurses and an emergency room nurse for Bascom Palmer Eye Institute in Miami. "But I also understand the need to participate in the beauty of it by doing it yourself."
That makes it all the more important that people use fireworks sensibly — starting with keeping all of them out of the hands of children. Even those sparklers.
"It's something that's designed to burn," Heckman said. "Children tend to run around. It's easy to ignite your clothing, or someone else's clothing. We wouldn't give them candles. We wouldn't give them matches. Don't give them a sparkler."
Children also should be kept out of the immediate area where fireworks are being ignited, to keep them from being injured if the fireworks malfunction or something goes awry. "If you are going to be doing it, make sure that small children are not nearby, or in close proximity," Smith said.
In fact, fireworks should be operated only by alert, unimpaired adults who have read the instructions and are willing and able to follow them to the letter, Heckman said.
"You should always have a sober, responsible adult in charge of all fireworks activities," she said. "Taking the time to read the instructions for proper use is really important."
And, she said, fireworks should be bought only from a reputable, licensed seller. "You don't want to buy out of the back of a car," she said. "You want to go to someone with a permit, where a local fire authority has issued a permit for them to sell" — such as stores, stands and tent sales in shopping center parking lots.
Other safety tips for using fireworks, according to Heckman, include:
Always keep a bucket of water or a garden hose nearby.
Only ignite fireworks outdoors. "You would be surprised," Heckman said. "Every year we see things where people are setting them off in their car. It's something that's designed to burn, so you have to be careful."
Always use fireworks on a flat, level surface. "The device could tip over," Heckman said. "It's really easy to put down a piece of plywood, or use them on your sidewalk or driveway. Don't use them on grass."
Treat fireworks with respect. Don't throw them or aim them at another person. Don't carry them around in a pocket. And wear safety glasses or goggles when setting them off.
People who don't want to follow safety rules, Smith said, should just go to their city's Fourth of July fireworks display instead.
"I don't recall ever seeing anyone who was a professional pyrotechnics person come in to be treated for a fireworks injury," Smith said. "It's usually someone doing it in their backyard."
More information
Prevent Blindness America has information on preventing eye injuries from fireworks.
In a companion article, a fireworks victim recounts the night her life changed.
Dazzlingly Dangerous
The toll from fireworks accidents adds up each year: thousands of personal injuries, from burns and bruises to blindness, as well as millions of dollars in property damage from fires.
According to the U.S. Centers for Disease Control and Prevention, the injuries and damage occur for a variety of reasons, including:
Availability: Despite federal and state regulations, many types of fireworks are still available. Distributors often sell fireworks near borders between states where laws may differ.
Fireworks type: Bottle rockets can fly into the face and cause eye injuries. Sparklers, which burn at more than 1,000 degrees Fahrenheit, can ignite clothing. Firecrackers can injure the hands or face if they explode at close range.
Close proximity: Injured people often were too close to fireworks when they exploded. For instance, someone may have leaned over to look more closely at a firework that was ignited, or a misguided bottle rocket hit a nearby observer.
Lack of physical coordination: Younger children often lack the physical coordination to handle fireworks safely.
Curiosity: Children are often excited and curious around fireworks, which can increase their chances of being injured. They're tempted, for example, to reexamine a firecracker that initially failed to ignite.
Experimentation: People sometimes combine the powder from several firecrackers to make their own fireworks, but this can lead to dangerous and unpredictable explosions.
Source: HealthDay
Are You Living with Psoriasis?
A growing knowledge of the skin disease called psoriasis is leading to greater treatment choices, including personalized therapies, the U.S. Food and Drug Administration reports.
Psoriasis is an immune system disorder that causes overproduction of skin cells, resulting in scaling, pain, swelling, redness and heat. The condition affects about 7.5 million Americans.
"As we better understand the disease, researchers know more about what specific factors to target in order to develop effective treatments," FDA dermatologist Dr. Melinda McCord said in an agency news release.
There is no cure for psoriasis, so the main goals of treatments are to stop skin cell overproduction and reduce inflammation. Current therapies include medicines applied to the skin (topical), light treatment (phototherapy), or drugs taken by mouth or given by injection.
Doctors used to take a step-by-step approach, starting patients with mild to moderate psoriasis on topical therapy. If that was ineffective, doctors moved on to phototherapy or drug treatment.
​