Research Reveals Why Blacks More Prone to Kidney Failure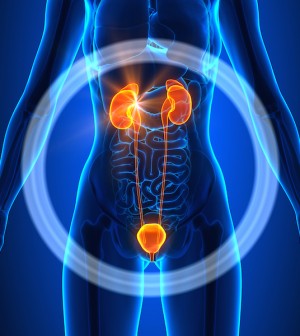 THURSDAY, Sept. 1Black Americans are more likely than whites to have a condition in which the kidneys spill protein into the urine, which may help explain why blacks are four times more likely than whites to develop kidney failure, a new study suggests.
Emory University researchers analyzed data from about 28,00 people (40.5 percent blacks, 59.5 percent whites) in the United States and found that 133 of them developed kidney failure after an average follow-up of 3.6 years.
There were 96 cases of kidney failure among blacks and 37 cases among whites.
Kidney failure was more common among people who excreted large amounts of protein in their urine, and blacks were more likely than whites to have this problem.
The researchers suggested a number of reasons why blacks are more likely to excrete more protein in their urine, including: blood pressure and other heart-related issues; smoking, vitamin D levels, obesity, income, genetic differences and birth weight.
All these factors can impact kidney health.
Treating urinary protein excretion could reduce racial disparities in kidney failure rates and also slow the rate of progression to kidney failure among patients of all races, the researchers said.
The study appears in an upcoming issue of the Journal of the American Society of Nephrology.
More information
The American Urological Association has more about kidney failure.
Source: HealthDay
​