Some Women Lack Strong Feelings About Motherhood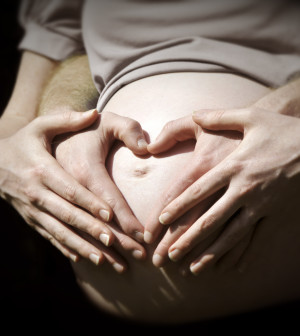 TUESDAY, May 11Researchers have long assumed that women of childbearing age fall into one of two categories: They are either trying to have children or trying not to have children.
But a new national survey suggests there's a third option: in between. Almost 25 percent of sexually active women aged 25 to 45 who were polled said they think of themselves as "OK either way" when it comes to getting pregnant.
Most of the nearly 4,000 women surveyed — about 71 percent — said they weren't trying to get pregnant, while about 6 percent were.
Women who didn't have kids were slightly more likely to be trying to get pregnant: 14 percent said they were, 60 percent said they weren't, and 26 percent were in the either-way category.
"This finding dramatically challenges the idea that women are always trying, one way or another, to either get pregnant or not get pregnant," study author Julia McQuillan, a professor of sociology at the University of Nebraska-Lincoln, said in a news release from the school.
"If health-care providers only ask women if they are currently trying to get pregnant and women say no, then the assumption is that they are trying not to get pregnant," she said. "Clearly, many women are less intentional about pregnancy. Yet this group should be treated as if they will likely conceive and should therefore get recommendations such as ensuring adequate folic acid intake and limiting alcohol intake."
The study was published online May 7 in Maternal and Child Health Journal.
More information
For more about pregnancy, visit the U.S. National Library of Medicine.
Source: HealthDay
​