Preterm Births Rarely Discussed With Doctors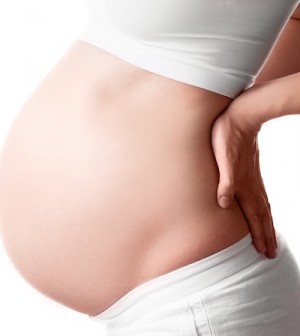 WEDNESDAY, June 30Even though one in eight babies in the United States are born preterm each year, most new or expectant mothers and their doctors don't discuss preterm birth, a new survey shows.
Conducted by the March of Dimes and BabyCenter, the poll included more than 1,000 participants, including new or expectant mothers, mothers who've experienced preterm birth and their obstetricians/gynecologists.
Despite the fact that prior preterm birth is a major risk factor for delivering another baby prematurely, nearly 40 percent of women who had a previous preterm delivery were not informed of this by their doctors.
"If you've had a preterm birth, talk to your doctor because the greatest risk factor for having a preterm baby is if you've already had had one," said Dr. Alan Fleischman, March of Dimes medical director. "Our survey found that a lot of moms don't feel informed about preterm birth's risk factors and potential consequences."
"Early prenatal care, including reviewing medical history and lifestyle habits, is an opportunity to give babies a better chance of a healthy, full-term birth," said Fleischman. "Therefore, having that conversation about preterm birth should take place early enough so the mom-to-be can address any modifiable risk factors, and treat any health conditions that may put her or her baby at increased risk."
The survey also found that more than two-thirds of new and expectant mothers did not know the correct definition of preterm birth (less than 37 weeks of completed weeks of gestation), and one-third weren't able to pinpoint risk factors associated with preterm birth.
Among the other findings:
Only 15 percent of mothers who had experienced preterm birth discussed preterm delivery with their doctor before the second semester, and nearly 40 percent didn't know they were at risk for a subsequent preterm birth.
Less than half of new or expectant mothers said they felt very informed about symptoms of preterm labor, and even fewer felt very informed about lifelong consequences.
Among obstetricians/gynecologists, most cited the lack of preterm birth prevention options as a challenge in broaching the topic of preterm delivery with patients, and more than half cited concern about causing undue fear or worry.
More information
The U.S. National Institute of Child Health and Human Development has more about preterm labor and birth.
Source: HealthDay
​