Amputations Due to Poor Blood Flow More Likely in Certain Groups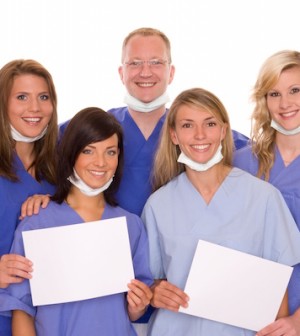 Poor and black patients with narrowing of the blood vessels have a higher risk of amputation than other patients, a new study finds.
Peripheral artery disease (PAD), as this blood-vessel narrowing is called, develops when fat, cholesterol and other substances accumulate in blood vessels away from the heart and restrict blood flow. It typically occurs in the legs.
Besides increasing the risk for heart attack and stroke, untreated peripheral artery disease can lead to tissue death ("gangrene") that results in amputation, the study authors explained.
For this study, researchers analyzed data from more than 208,000 U.S. veterans with the disease. The investigators found that black patients had a 43 percent higher risk of amputation than white patients in the same socioeconomic group. And poor patients had a 37 percent increased risk of amputation, regardless of race.
These findings were presented this week at the American Heart Association's annual meeting, in New Orleans.
The study doesn't establish a direct cause-and-effect relationship between race or poverty and amputation risk, the researchers noted.
However, "there may be biological mechanisms still unknown as to why black patients are at a higher risk for amputations in PAD, but access to care is an important independent contributor to the risk," said lead author Dr. Shipra Arya.
Arya is an assistant professor of surgery at Emory University School of Medicine in Atlanta, and a vascular surgeon at the Atlanta Veterans Administration Medical Center.
Treatment for peripheral artery disease is multi-pronged. "It includes optimal medical management of risk factors associated with cardiovascular disease, in addition to supervised exercise, which is not yet covered by insurance," Arya said in a heart association news release.
The main risk factors for peripheral artery disease are smoking, diabetes, high blood pressure and high cholesterol. The condition usually is treatable with lifestyle changes and medication, the researchers said.
Research presented at meetings is usually considered preliminary until published in a peer-reviewed medical journal.
More information
The U.S. National Heart, Lung, and Blood Institute has more on peripheral artery disease.
Source: HealthDay
​