42% of Americans Could Be Obese by 2030: CDC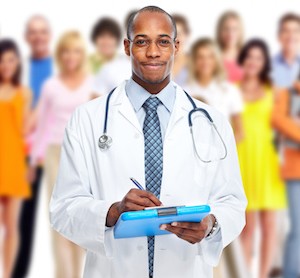 MONDAY, May 7If no action is taken to halt the rising obesity rate in the United States, 42 percent of the U.S. population could be obese by 2030, a new study warns.
Preventing the current rate from rising by 32 million more people could save nearly $550 billion in medical costs over the next two decades, noted study author Eric Finkelstein, an associate research professor in Duke University's Global Health Institute, and colleagues.
If the current trend continues, the number of severely obese people could increase to 11 percent of the U.S. population by 2030, the researchers said. People who are severely obese — defined as having a body-mass index over 40, or being about 100 pounds overweight — have the highest risk for health problems caused by excess weight and have much higher medical costs and rates of job absenteeism than other people.
The findings of the forecasting study — based on national and state data — were released Monday at the U.S. Centers for Disease Control and Prevention's Weight of the Nation conference in Washington, D.C., and published in the May 7 issue of the American Journal of Preventive Medicine.
"Should these forecasts prove accurate, the adverse health and cost consequences of obesity are likely to continue to escalate without a significant intervention," senior author Justin Trogdon, of RTI International, said in a Duke Medicine news release.
And, added Dr. William Dietz, director of CDC's division of nutrition, physical activity and obesity, "We know more than ever about the most successful strategies that will help Americans live healthier, more active lives and reduce obesity rates and medical costs."
Dietz pointed out in the news release that "people need to make healthy choices, but the healthy choices must first be available and accessible in order to make them. In the coming days at our Weight of the Nation conference, CDC and its partners will emphasize the proven, effective strategies and solutions that must continue to be applied to help make the healthy choice the easy choice."
More information
The U.S. National Institute of Diabetes and Digestive and Kidney Diseases outlines the health risks of being overweight.
Source: HealthDay
​