Scrutinizing Faces Might Catch Liars, Study Finds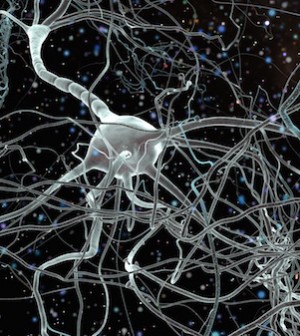 WEDNESDAY, July 20
Liars can control certain facial expressions when facing scrutiny, but they can't suppress them completely or every time, a new study shows.
The researchers noted the findings could have an impact in security settings.
In conducting the study, scientists randomly asked 60 people to either lie or be truthful to an interrogator about taking a pair of movie tickets from an envelope. While being interviewed, the participants were told to attempt behavioral countermeasures, or suppress certain facial expressions, such as raising their eyebrows or smiling.
"Behavioral countermeasures are the strategies engaged by liars to deliberately control face or body behavior to fool lie catchers," study co-author Mark Frank, a professor of communication at the University at Buffalo, said in a news release.
Meanwhile, the participants were told they would be rewarded if they could convince the interrogator they were telling the truth. They also said anyone found to be lying would be punished.
The interviews were taped so researchers could analyze the participants' facial expressions frame-by-frame. They found that although the liars could minimize their facial movements when under scrutiny, they were unable to suppress them all.
"And, since the lower face (and smile in particular) is easier to
control than the upper face, we predicted that our subjects would more
greatly reduce their rate of smiling, compared to their rate of brow
movement, when requested to suppress these actions," added Frank, "and that
turned out to be the case as well. We can reduce facial movements when
trying to suppress them, but we can't eliminate them completely."
Moreover, the study authors found that in instructing the participant to suppress one specific facial movement, all of their facial movements were reduced. The researchers noted this response is typically greater when a person is lying because being dishonest raises a person's cognitive load, inhibiting their ability to interact with others successfully and naturally.
Despite these findings, the majority of participants believed they effectively controlled their expressions during their interrogation.
"Whether we are dealing with highly skilled and motivated liars who
have practiced their nonverbal expression in high-stakes scenarios, or
untrained individuals who learn from a television program about a
particular brow or lip movement that is allegedly a telltale sign of
deception," concluded Frank, "the findings of this study have important
implications for security settings."
The study's findings were published earlier this year in the Journal of Nonverbal Behavior.
More information
The American Psychology Association provides more information on lie detection.
Source: HealthDay
​