Working-Memory Gene Linked to Schizophrenia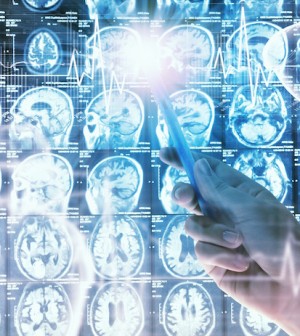 WEDNESDAY, March 31Schizophrenia may be caused by a genetic mutation that disrupts communication between the hippocampus and prefrontal cortex regions, areas of the brain involved in working memory, U.S. researchers report.
Previous research has shown that about 30 percent of people with a micro-deletion on chromosome 22 — known as 22q11 — will go on to develop schizophrenia.
"We know that this genetic deficit predisposes [people] to schizophrenia, and now we have identified a clear pathophysiological mechanism of how this deletion confers this risk for schizophrenia," study senior author Dr. Maria Karayiorgou, a professor of psychiatry at Columbia University Medical Center, said in a news release.
She discovered the link between the 22q11 deletion and schizophrenia in 1995.
In this new study, Karayiorgou and colleagues found that mice with the 22q11 deletion performed much worse on tests of working memory than normal mice. Working memory is a key element of executive functioning.
Delusions and hallucinations are the most widely known symptoms of schizophrenia, but it's the impact on cognitive abilities, such as working memory, that most affects how a person with schizophrenia is able to function in society, the researchers explained.
In healthy mice, the hippocampus sends spatial information to the prefrontal cortex. In mice with the 22q11 deletion, there is a breakdown in this connection and communication between the two brain regions is either weakened or fails completely.
The study is published in the March 31 online edition of the journal Nature.
More information
Mental Health America has more about schizophrenia.
Source: HealthDay
​