Women Better at Remembering Faces, Study Finds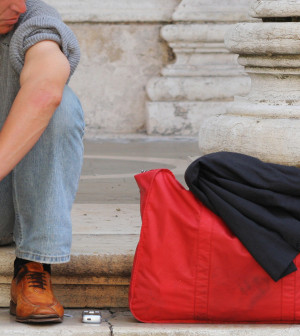 FRIDAY, June 7Women are better at remembering faces than men, according to a new study, partly because they spend more time studying facial features without being aware of it.
Canadian researchers used eye-tracking technology to monitor where study participants looked — such as the eyes, nose or mouth — when they were shown a series of different faces on a computer screen. Each face was given a name that the researchers asked participants to remember.
"We discovered that women look more at new faces than men do, which allows them to create a richer and more superior memory," study co-author Jennifer Heisz, an assistant professor in the kinesiology department at McMaster University in Hamilton, Ontario, said in a university news release.
Women's heightened attention to facial features occurs on a subconscious level, according to the study, which was published May 21 in the journal Psychological Science.
The findings may improve understanding of why some people are better at remembering faces and also suggest that people can improve their memory by changing the way they scan with their eyes.
"The results open the possibility that changing our eye movement pattern may lead to better memory," study co-author David Shore, a psychology professor at McMaster, said in the news release. "Increased scanning may prove to be a simple strategy to improve face memory in the general population, especially for individuals with memory impairment, such as older adults."
More information
The U.S. National Institute on Aging explains memory loss.
Are You Living with Psoriasis?
A growing knowledge of the skin disease called psoriasis is leading to greater treatment choices, including personalized therapies, the U.S. Food and Drug Administration reports.
Psoriasis is an immune system disorder that causes overproduction of skin cells, resulting in scaling, pain, swelling, redness and heat. The condition affects about 7.5 million Americans.
"As we better understand the disease, researchers know more about what specific factors to target in order to develop effective treatments," FDA dermatologist Dr. Melinda McCord said in an agency news release.
There is no cure for psoriasis, so the main goals of treatments are to stop skin cell overproduction and reduce inflammation. Current therapies include medicines applied to the skin (topical), light treatment (phototherapy), or drugs taken by mouth or given by injection.
Doctors used to take a step-by-step approach, starting patients with mild to moderate psoriasis on topical therapy. If that was ineffective, doctors moved on to phototherapy or drug treatment.
​