When It Comes to Memory, Practice Seems to Make Perfect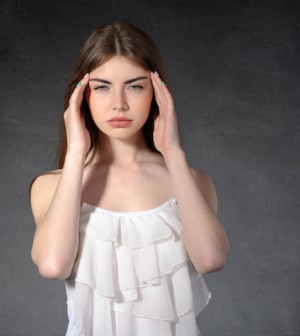 FRIDAY, July 1A new study shows that just a bit of practice can give a certain type of learning remarkable staying power.
Over two consecutive days, volunteers were asked to identify a specific face or pattern from a larger group of images. They found it difficult at first but their ability improved with practice. When they were tested again one to two years later, the participants were able to retain specific information about those faces and patterns.
The study, conducted by researchers at McMaster University in Canada, was published in the June issue of the journal Psychological Science.
"We found that this type of learning, called perceptual learning, was very precise and long-lasting," lead author Zahra Hussain, a former graduate student in McMaster's department of psychology, neuroscience and behavior, and now a research fellow at the University of Nottingham in the United Kingdom, said in a McMaster University news release.
"During those months in between visits to our lab, our participants would have seen thousands of faces, and yet somehow maintained information about precisely which faces they had seen over a year ago," co-author Allison Sekuler, professor and chair in cognitive neurosciences at McMaster, said in the news release.
"The brain really seems to hold onto specific information, which provides great promise for the development of brain training, but also raises questions about what happens as a function of development," she added.
"How much information do we store as we grow older and how does the type of information we store change across our lifetimes? And," she continued, "what is the impact of storing all that potentially irrelevant information on our ability to learn and remember more relevant information?"
More information
The American Academy of Family Physicians has more about memory loss with aging.
Source: HealthDay
​