Volunteering Can Bring Rewards Even in the Workplace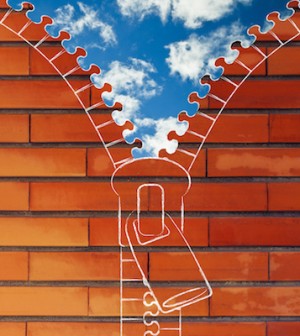 TUESDAY, Feb. 16Volunteer work offers mental health benefits and may even help you perform better in your paying job, the results of a German study show.
The study included 105 people who worked an average of five days a week and who spent an average of 6.7 hours per week volunteering in activities ranging from fire departments to church groups.
For two weeks, the participants completed two daily questionnaires, one after work and the other before going to bed. They detailed how much time they'd spent volunteering and recorded their feelings on need satisfaction, psychological detachment from work, learning experiences, and well-being at work.
There was a positive relationship between the amount of time spent volunteering and the participants' need satisfaction, psychological detachment from work and their learning experiences, the researchers found. In addition, improvements in active listening at work the following day were noted among those who reported more need satisfaction and psychological detachment from work.
"The positive relationships we discovered in this study supports the thinking that even demanding and stressful leisure-time experiences such as volunteering for fire and rescue services can have positive psychological effects and even bring benefits in the workplace," Dr. Eva J. Mojza, of the University of Konstanz, said in a news release. "Volunteering can bring many positive experiences, such as the satisfaction of needs that aren't met through work — mastering new skills and relating to people socially, and it also helps people to thoroughly disengage from their work."
The study was published online Feb. 15 in the Journal of Occupational and Organizational Psychology.
More information
The Nemours Foundation outlines the family benefits of volunteering.
Source: HealthDay
​