Study Suggests How Music Fools the Ear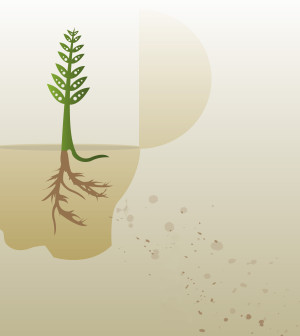 FRIDAY, Jan. 21Many of the greatest pieces of music sound highly complex but can be reduced to simple patterns by the brain, a new study shows.
The brain does this in much the same way that "lossless" music compression formats reduce audio files to a smaller size — by removing redundant data and identifying patterns, explained study author Nicholas Hudson.
It's believed that the subconscious mind recognizes patterns within complex data and that our brains are hardwired to find simple patterns pleasurable, he noted.
In this study, Hudson used lossless music compression programs to mimic the brain's ability to compress audio information. He compared the compressibility of random noise to a wide range of music, including classical, techno, rock and pop.
Hudson found that random noise could only be compressed to 86 percent of its original "file size," compared with about 60 percent for techno, rock and pop, and 40 percent for Beethoven's 3rd Symphony, which is considered a highly complex piece of music.
The study appears in the journal BMC Research Notes.
"Enduring musical masterpieces, despite apparent complexity, possess high compressibility," and it is this compressibility that appeals to listeners, Hudson concluded.
His advice for composers? "If you want immortality, write music which sounds complex but that, in terms of its data, is reducible to simple patterns."
More information
The American Music Therapy Association explains how music is used to heal.
Source: HealthDay
​