Stress, Anxiety Can Up Risk of Depression in Pregnancy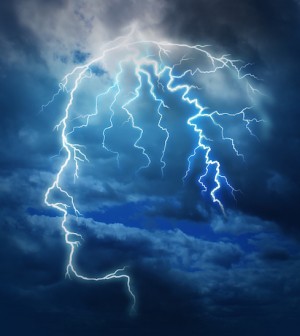 FRIDAY, Jan. 22Stress, history of depression, lack of social support and unintended pregnancy are among the major factors that contribute to increased risk of depression in pregnant women, a new study shows.
Other important factors are maternal anxiety, domestic violence and having public insurance coverage, said the University of Michigan researchers, who reviewed 159 studies conducted between 1980 and 2008.
The study appears in the January issue of the American Journal of Obstetrics & Gynecology.
Depression, which occurs in about 12.7 percent of pregnant women, can cause problems for mothers and babies, including pre-term delivery, preeclampsia, sleep disturbances and disrupted mother-infant bonding.
It's important for physicians to know how to identify depression in pregnant women, said the study authors, who noted that not all women who test positive on depression screening tests have or will develop clinical depression.
"We are hoping that [health-care] providers can use the presence or absence of risk factors such as those identified in our study to enhance their assessments for depression in addition to the information they obtain from the screening test," study author Dr. Christie A. Lancaster, a clinical lecturer in the obstetrics and gynecology department at U-M, said in a news release.
More information
The U.S. National Women's Health Information Center has more about depression during and after pregnancy.
Source: HealthDay
​