Scientists Tweak Subjects' Brains to Alter Their Moral Choices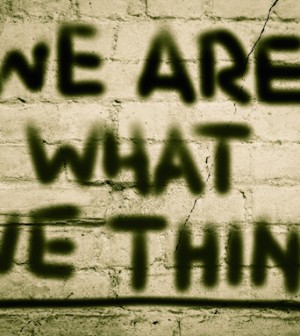 MONDAY, March 29Changing someone's moral response to a situation could be as easy as manipulating a piece of their brain, a new study finds.
Previous research has shown that a brain region called the right temporo-parietal junction (TPJ), located at the brain's surface above and behind the right ear, is highly active when someone thinks about another person's intentions, thoughts and beliefs.
In this new study, neuroscientists led by Rebecca Saxe of the Massachusetts Institute of Technology disrupted activity in volunteers' right TPJ by inducing a current in the brain using a magnetic field applied to the scalp.
This impaired the participants' ability to make moral judgments that require an understanding of other people's intentions. For example, they were more likely to judge someone's failed attempt to harm another as morally permissible.
Because transcranial magnetic stimulation interferes with the ability to interpret others' intentions, a person must rely more on the outcome of a situation to make a moral judgment, the researchers said.
The study, published in the March 29-April 2 issue of the Proceedings of the National Academy of Sciences, offers "striking evidence" that the right TPJ plays a critical role in making judgments, said lead author Liane Young, a postdoctoral associate in MIT's department of brain and cognitive sciences.
"You think of morality as being a really high-level behavior. To be able to apply (a magnetic field) to a specific brain region and change people's moral judgments is really astonishing," she said in an MIT news release.
The study comes on the heels of similar MIT-based research published last week in Neuron. In that study, Young and colleagues pinpointed the brain's ventromedial cortex as a center for moral decision-making, after studying nine patients with damage to that region.
More information
There's more on how the brain works from Harvard University.
Source: HealthDay
​