Psychopaths May Lack Understanding of Social Contracts: Study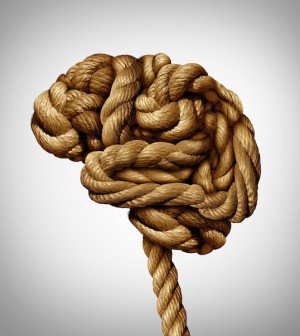 FRIDAY, Nov. 5Impaired understanding of how social contracts work and why people need to take precautions may explain why psychopaths cheat and take risks even though they know right from wrong, a new study suggests.
Although less than 1 percent of people in the United States are psychopaths, they account for 20 percent of the prison population because of their tendency for impulsive, destructive and harmful behavior, noted the University of New Mexico researchers.
Previous studies have shown that psychopaths know the difference between right and wrong and give typical responses when presented with an example of a moral dilemma. This study examined another type of reasoning — thinking about precautions and social contracts.
The researchers presented 67 prisoners — some psychopaths, some not — with a series of problems based on three types of rules: descriptive rules (for example, "If a person is from California, then that person will be patient"); social contracts ("If you borrow my motorcycle, then you have to wash it"); and precautions ("If you work with tuberculosis patients, then you must wear a surgical mask").
The non-psychopath prisoners did about as well as non-prisoners on all three kinds of reasoning. While the psychopaths did fairly well on straight logical reasoning, they scored lower than non-psychopaths on problems that involved social contracts and precautions.
The study was published in the October issue of the journal Psychological Science.
"This work suggests that psychopaths don't understand cheating in the normal way, so they might not realize when they're cheating other people or when other people would react badly to cheating," study co-author Elsa Ermer said in an Association for Psychological Science news release.
She added that psychopaths' inability to reason about precautions may explain why they take risks and commit impulsive acts that land them in trouble. It appears they have difficulty "understanding when they can avoid negative consequences of a risk by taking a precaution," Ermer said.
More information
Oregon Counseling has more about the psychopathic personality.
Source: HealthDay
​