One 'Type A' Trait May Actually Lower Work Stress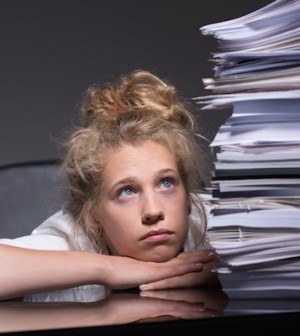 WEDNESDAY, Jan. 27Most "Type A" personality traits, such as aggression and competitiveness, boost work stress, but there's one characteristic that actually reduces stress, according to Finnish researchers.
They studied the link between four features of Type A behavior (leadership, aggression, being "hard-driving" and eagerness-energy) in 752 workers. High scores for aggression, hard-driving and eagerness-energy were all associated with high levels of job stress. The researchers also found a relation between these three traits and "effort-reward imbalance," a major contributor to work stress.
In contrast, high scores on leadership were associated with lower levels of work stress, the University of Helsinki team found. A high leadership score was linked to high work effort, but also to high work rewards. In addition, a high leadership score was connected with high job control, which can help lower work stress.
The study is published in the January issue of the Journal of Occupational and Environmental Medicine.
The researchers said these Type A personality traits should be considered when experts are designing programs to reduce work stress. For example, giving employees a stronger say in work decisions (leadership) can help lower their job stress levels.
More information
The American Psychological Association has more about stress.
Source: HealthDay
​