Months After Shootings, Many Virginia Tech Students Suffered PTSD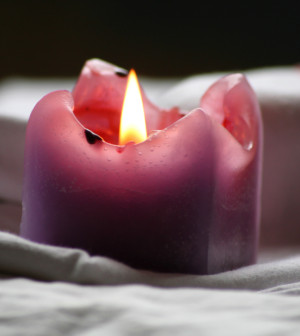 FRIDAY, Aug. 5 Post-traumatic stress disorder was reported by 15.4 percent of Virginia Tech students several months after the shooting rampage at the school in April 2007, a new study indicates.
During the attack by a lone gunman, 49 students and faculty members were shot and 32 of them died.
Factors most strongly associated related to post-traumatic stress among the students were the death or injury of someone close to them and the inability to confirm the safety of friends for up to two hours after the shootings, the survey revealed.
"The stressors most responsible for post-traumatic stress among Virginia Tech students had to do with social relationships — deaths and injuries involving friends and anxiety about the safety of friends," co-principal investigator Virginia Tech sociology professor Michael Hughes said in a university news release.
His team's survey of more than 4,600 students who completed a Web-based survey during the summer and fall after the shootings also found that post-traumatic stress was higher among women (about 23 percent) than men (about 10 percent), the Virginia Tech researchers said.
The higher levels of post-traumatic stress in women was due largely to greater losses to women of people they knew but were not very close to, co-principal investigator Russell T. Jones, a professor of psychology, said in the news release.
"These losses were in the form of deaths, injuries and close calls of individuals who were not considered close friends or relatives," Jones explained. Women might also have been more affected by "perceived danger or harm in the absence of information or extended periods of worry," he said.
On Thursday, Virginia Tech was forced into an hours-long "lockdown" due to reports of a man with a gun on campus. The lockdown was lifted after no such man was found.
The study was published recently in the Journal of Psychological Trauma: Theory, Research, Practice and Policy.
More information
The U.S. National Institute of Mental Health has more about post-traumatic stress disorder.
Source: HealthDay
​