Loneliness May Boost Odds of Dementia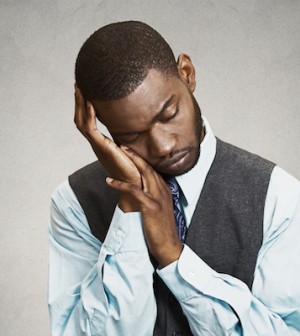 TUESDAY, Dec. 11Elderly people who feel lonely are at increased risk for dementia, according to a new study.
The researchers emphasized that feeling lonely is distinct from living alone.
The study, published online Dec. 10 in the Journal of Neurology, Neurosurgery and Psychiatry, included more than 2,000 elderly people in the Netherlands who had no signs of dementia. Nearly half of the participants lived alone, about 75 percent said they had no social support, and about 20 percent said they felt lonely.
After three years of follow-up, dementia had developed in about 9 percent of those who lived alone and in roughly 6 percent of those who lived with others; about 5 percent of those with social support and about 11 percent of those without social support; and in more than 13 percent of those who were lonely and almost 6 percent of those who weren't lonely.
Further analysis revealed that people who lived alone or who were no longer married were between 70 percent and 80 percent more likely to develop dementia than those who lived with others or were married, the investigators found.
Those who were lonely were more than 2.5 times more likely to develop dementia than those who weren't lonely, according to the study findings.
When the researchers took into account other influential factors, they found that people who were lonely were still 64 percent more likely to develop dementia, while other aspects of social isolation had no effect.
"These results suggest that feelings of loneliness independently contribute to the risk of dementia in later life," the study authors wrote in a journal news release.
They said their findings, which applied equally to men and women, are potentially important given the aging population and the increasing number of people living alone.
While the study found an association between loneliness and raised risk of dementia, it did not prove a cause-and-effect relationship.
More information
The U.S. National Institute of Neurological Disorders and Stroke has more about dementia.
Source: HealthDay
​