Jobless and Stressed but Holding Out Hope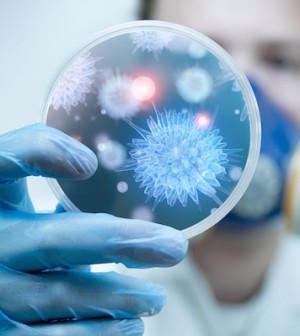 THURSDAY, Aug. 19 (HealthDay News)– There were no smiles on the faces at the WorkSource Center office in Salem, Ore.
The people waiting on line for help from the Oregon Employment Department were drawn and tense. One person who jumped the line received a lecture from a middle-aged woman, who leaned in close and whispered angrily. "You have to be careful," the woman said. "There are a lot of unhappy, stressed people here."
At rows of computers, grim-faced people worked on their resumes or scrolled through job listings. Others sat at tables, waiting their turn for a state worker to help them.
Lyn Graybeal, 47, waited for one of the computers. Her last job was in 2007, a temporary position with the Oregon Department of Motor Vehicles. She said the anxiety has gotten bad, which only makes things worse.
"It makes it hard when you do get an interview because your desperation and anxiety and lack of confidence show," Graybeal said. "I can't pay my bills. I might end up on the street."
When asked what she had been applying for, Graybeal's frown deepened. "I'm looking for office work," she said. After a pause, she added, "Really, I'm looking for anything these days."
Pamela Austin, 25, said she had been out of work for a little more than a year. She was doing office work for a metal roofing and siding company, but, when orders dropped, much of the company's workforce was let go. She was at the office to have someone go over her resume.
"I've been working ever since I was 14," Austin said. "It's never been this hard to get a job."
Austin, who's single and has no children, said she worries a lot about paying bills. And she has trouble sleeping. "Your mind, all night you're constantly stressing over what's going to happen," she said. "How am I going to get a job? If I get one, will they have to lay me off next?"
She recently came close to getting a job. There were 90 applicants for basic $10-an-hour office work for a local heating and air-conditioning company. She made it to the top 10 and got an interview, but someone else was hired.
"I was devastated," she said. "I thought for sure I'd get that one. It was everything I had experience with. It was definitely a blow to my ego. It took me a while to get motivated again.
"But you have to keep hope," she said. "There's so much competition, you have to stand out and be the best they have seen."
That's why she was in the office, waiting with her resume in hand. She wanted to go over her game plan with a consultant, to see if there was anything she'd missed.
"I'm coming so close to getting these jobs," Austin said. "There has to be something more I can do."
Source: HealthDay
​