Health Tip: Warning Signs of Binge Eating Disorder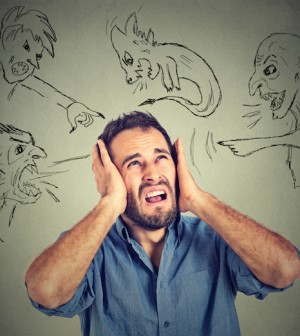 Binge eating disorder is characterized by consuming an excessive amount of food at one time. But unlike people with anorexia or bulimia, they don't exercise or purge afterward, hence they are often obese, the National Women's Health Information Center says.
The center offers this list of possible warning signs of binge eating disorder:
Eating very quickly.
Eating beyond the point of satiety to the point of uncomfortable fullness.
Eating when not hungry.
Feeling embarrassed about eating, leading the person to eat alone.
Feeling guilt, disgust or depression after eating too much.
Source: HealthDay
​