Grandpa's Decision-Making Skills May Be Just Fine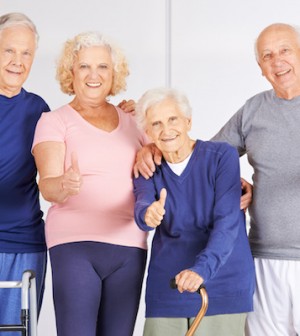 WEDNESDAY, June 2Conventional wisdom says older people make less risky — and less sound — decisions, but now a new study suggests otherwise.
In some cases, older people make just as good, or even better, money-making decisions than younger people, researchers report.
"It's not age, per se, that's causing people to become more risk-averse," said study co-author Scott A. Huettel, an associate professor of psychology and neuroscience at Duke University in Durham, N.C.
But two cognitive factors — age-related declines in memory and the ability to process information quickly — can influence the ability of older people to make decisions, he said.
The study authors began their research under the assumption that differences in decision-making seen in seniors probably weren't the result of aging itself, but instead to changes in older people's "ability to work with information," Huettel said.
And those changes, he said, vary from person to person.
For this study, published June 1 in the journal Psychology and Aging, 54 older adults (aged 66 to 76) and 58 younger people (aged 18 to 35) participated in game-like tasks designed to test their ability to make financial decisions and tolerate risk.
Those who had better cognitive abilities made better decisions and accumulated more money. Memory and the ability to process information in the brain were crucial, Huettel said.
When younger and older adults had the same levels of memory and speed of processing, "they'd be likely to make the same sorts of decisions," Huettel said. "In general, younger adults are able to do things faster than older adults. But there are a number of older adults who are faster than younger adults."
The findings suggest that older people might make better decisions if they have more time for their brains to process details, he said. "You can help many older adults make higher-quality decisions by presenting the information a little bit better."
For example, it might help to adjust the length of time the elderly get to review and choose different prescription plans.
Dr. Gary Small, director of the University of California at Los Angeles Center on Aging, said it makes sense that age doesn't affect decision-making if there aren't changes to memory and the brain's speed of processing information.
The overall picture is complicated, however. "Reaction time, short-term memory ability and processing speed decline with age, but complex reasoning skills improve," he said. "Together, these factors have a complex impact on age-related decision-making skills, so that some individuals show improvement while others show decline in decision-making skills associated with aging."
More information
For more about memory, a crucial part of decision making, see the U.S. National Library of Medicine.
Source: HealthDay
​