Coping Strategy Depends on Strength of Emotion: Study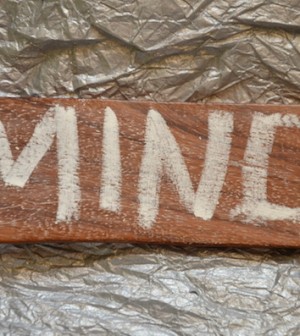 FRIDAY, July 8People tend to analyze low-intensity negative emotions in order to defuse them but are more likely to try to distract themselves when confronted with high-intensity negative feelings, a new study finds.
For example, while sitting in a dentist's waiting room you might try to distract yourself by reading celebrity gossip in a magazine, explained study co-author Gal Sheppes of Stanford University. Or you may deal with the situation by reminding yourself that you've had worse experiences and that dental health is important for your overall well-being.
The study included healthy volunteers who were trained in the two strategies — distraction and reappraisal — before undergoing experiments to see which strategy they used to cope with negative emotions.
In one experiment, the participants were shown photos that produced either low- or high-intensity fear (a non-threatening snake or an attacking snake with its mouth open). In the other experiment, they had to control their anxiety while waiting for electric shocks. Before each shock, they were told whether it would be a low strength or a more painful jolt.
In both experiments, the participants preferred to reappraise the situation (think about it and tell themselves why it wasn't so bad) when dealing with low-intensity negative emotions. But they preferred to distract themselves when trying to cope with high-intensity negative emotions, the researchers found.
The study is slated for publication in an upcoming issue of the journal Psychological Science.
A better understanding of how healthy people regulate their emotions could lead to new ways to help people with depression and anxiety disorders, who have difficulty adjusting their emotions in different situations, the study authors suggested.
"Maybe they need to learn when and when not to engage," Sheppes said in a news release from the Association for Psychological Science.
More information
The Anxiety Disorders Association of America offers tips to deal with anxiety and stress.
Source: HealthDay
​