Color of Your Cup Might Influence Drink's Taste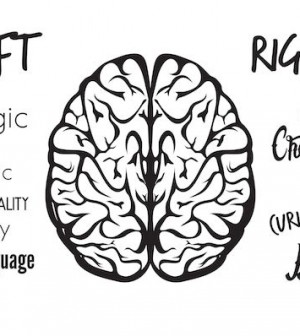 MONDAY, Jan. 7Hot chocolate in an orange or cream-colored cup tastes better than the same cocoa sipped from a white or red cup, according to researchers in Europe, who explained that the characteristics of serving containers, including cup color, influence how people's senses perceive foods.
"The color of the container where food and drink are served can enhance some attributes like taste and aroma," Betina Piqueras-Fiszman, a researcher at the Polytechnic University of Valencia in Spain, said in a news release from the Spanish Foundation for Science and Technology.
In conducting the study, Piqueras-Fiszman and her colleague Charles Spence from the University of Oxford, England, asked 57 people to compare samples of hot chocolate served in four different plastic cups. Although all of the cups were the same size and were white on the inside, they were different colors on the outside. One cup was white, another was cream, a third was red and the fourth cup was orange.
Participants thought the hot chocolate served in the cream cup was slightly sweeter and more aromatic than the other samples, the study revealed. The researchers noted that the color of the cup didn't actually affect the flavor or smell of the cocoa.
"There is no fixed rule stating that flavor and aroma are enhanced in a cup of a certain color or shade," Piqueras-Fiszman said. "In reality, this varies depending on the type of food, but the truth is that, as this effect occurs, more attention should be paid to the color of the container as it has more potential than one could imagine."
The findings could shed light on how the brain integrates visual information from food as well as the container in which it is served, the study authors said. They suggested that the study may also influence chefs, caterers and other professionals in the food-packaging industry to consider how they present food to consumers.
Previous research has shown that drinks in pink containers are often perceived as more sugary, coffee in brown packaging is thought to be stronger and soft drinks in blue containers are viewed as more thirst- quenching.
The study recently appeared in the Journal of Sensory Studies.
More information
The U.S. National Institute of Neurological Disorders and Stroke has more about the human brain.
Source: HealthDay
​