CDC Issues Guidance for Coping With Lingering Heat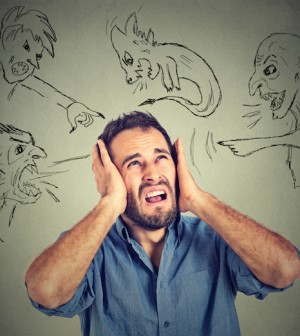 MONDAY, July 25
Residents still struggling with extreme hot weather in the Midwest, South and East Coast need to make sure they stay cool and hydrated to prevent heat illnesses and injuries such as heat exhaustion and heat stroke, federal health officials said Monday.
Health problems caused by extreme heat kill an average of 675 people each year in the United States, more than tornadoes, floods, hurricanes, lightning or any other weather event combined, according to the U.S. Centers for Disease Control and Prevention.
People most vulnerable to extreme heat include the elderly, infants and children, the homeless or poor, those with chronic medical conditions and those who work or exercise outdoors.
The CDC offers the following tips for staying safe in extremely hot weather:
Keep cool. Air conditioning is the best way to protect against heat illness and injury. If your home isn't air-conditioned, go to air-conditioned public facilities such as libraries and shopping malls.
Stay hydrated. Drink cool non-alcoholic beverages and increase your fluid intake regardless of your activity level. Drink more water than normal and don't wait until you're thirsty to drink water. Make sure that other family members, friends and neighbors are drinking enough water.
Think safety. Never leave infants, children or pets in parked cars. Check on overweight people, who are more prone to heat illness because they tend to retain more body heat. Others at increased risk include people with chronic health conditions such as heart disease or high blood pressure, and those who take certain types of medications, such as for depression, insomnia or poor circulation. Know the symptoms of heat illnesses and sun overexposure and be prepared to provide first aid treatment.
Keep informed. Check local news sources for extreme heat warnings or safety tips, or sign up for free weather alerts to your phone or e-mail.
Be careful when exercising or playing sports. "Take breaks; stay hydrated and move physical activities to the cooler parts of the day if they can't be moved indoors," Linda Degutis, director of the CDC's National Center for Injury Prevention and Control, said in a CDC news release. "We encourage people to continue sports and recreational activities as much as possible during this heat wave, but take the necessary steps to prevent heat-related illness and injury."
More information
The U.S. Federal Emergency Management Agency has more about extreme heat.
Source: HealthDay
​