Bilingualism Seems to Boost Brain Power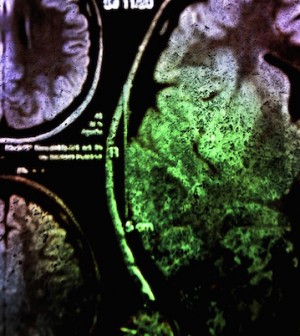 FRIDAY, Feb. 18Speaking more than one language may boost brain function, experts say.
Recent studies have shown that bilingual speakers outperform people who speak only one language in certain mental abilities, such as being able to ignore irrelevant information to focus on important information. This means bilingual people are better at prioritizing tasks and working on more than one project at a time, said Judith Kroll, director of the Center for Language Science at Penn State.
"We would probably refer to most of these cognitive advantages as multitasking," Kroll said in a university news release. "Bilinguals seem to be better at this type of perspective-taking."
Alternating between languages enables bilingual people to exercise their minds in a way that people who speak only one language generally don't, she added.
The latest evidence counters previous research that suggested bilingualism hindered cognitive development.
"The received wisdom was that bilingualism created confusion, especially in children," Kroll said. "The belief was that people who could speak two or more languages had difficulty using either. The bottom line is that bilingualism is good for you."
Kroll is scheduled to discuss bilingualism Friday at the annual meeting of the American Association for the Advancement of Science in Washington, D.C.
More information
The American Speech-Language-Hearing Association has more about bilingualism.
Source: HealthDay
​