Young Kids Easily Trust What They're Told: Study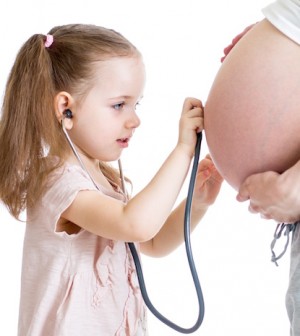 MONDAY, Oct. 18Very young children are extraordinarily trusting of what adults tell them, even if there is repeated evidence to the contrary, finds a new study.
In what may be little surprise to many parents, University of Virginia researchers found that 3-year-olds placed more trust in information they are told than information conveyed to them without words.
In this study, an adult showed children a red and a yellow cup and then hid a sticker under the red cup. Some children were told (incorrectly) that the sticker was under the yellow cup, while other children saw the adult place an arrow on the yellow cup without saying anything. The children were told they could look under one cup and keep the sticker if they found it. The experiment was repeated eight times with pairs of different colored cups.
The children who saw the adult place the arrow on the incorrect cup quickly learned not to trust this sign. But those who heard the adult say the sticker was under a certain cup continued to believe that's where they would find the sticker. Of those 16 children, nine never once found the sticker in eight tries. (At the end of the game, all the children were given stickers, whether they found them or not.)
The study appears in the journal Psychological Science.
"Children have developed a specific bias to believe what they're told. It's sort of a shortcut to keep them from having to evaluate what people say. It's useful because most of the time parents and caregivers tell children things that they believe to be true," study author Vikram K. Jaswal said in a journal news release.
More information
For more about preschooler psychology, visit the archives of the American Psychological Association.
Source: HealthDay
​