True Signs of Autism May Not Appear Until 1st Birthday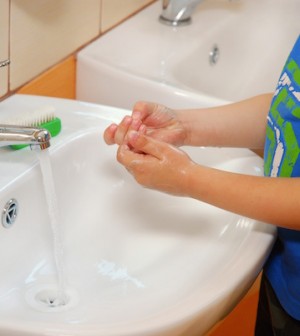 WEDNESDAY, Feb. 17New research suggests that signs of autism don't appear in infants before they're 6 months old but do start emerging by the time they reach the age of 1 year.
"This study tells us that screening for autism early in the first year of life probably is not going to be successful because there isn't going to be anything to notice," Sally Ozonoff, a professor of psychiatry and behavioral sciences at the University of California, Davis, and the study's lead author, said in a university news release. "It also tells us that we should be focusing on social behaviors in our screening, since that is what declines early in life."
Researchers tracked 50 children until the age of 3 years, recording the number of times that they communicated — by smiling, babbling and making eye contact — during exams. By the time the children were 1 year old, attempts at communication decreased in those who were autistic but increased in the others.
Children in the study included 25 who had autistic siblings, boosting their risk of developing the condition, and 25 others who were at low risk for the disorder.
Autism affects an estimated 1 percent of children in the United States.
"Until now, research has relied on asking parents when their child reached developmental milestones," Ozonoff explained in the news release. "But that can be really difficult to recall, and there is a phenomenon called the 'telescoping effect,' where people usually say that they remember something happening more recently than when it occurred."
The study was released online Feb. 8 in advance of publication in the March print issue of the Journal of the American Academy of Child & Adolescent Psychiatry.
More information
The U.S. Centers for Disease Control and Prevention has more on autism.
Source: HealthDay
​