Teen Behavior Problems, Not Depression, Tied to Lower Grades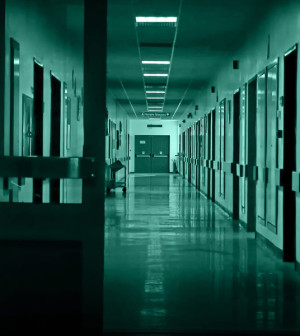 THURSDAY, Nov. 29Lower school grades among depressed adolescents are linked to behavior problems, not their depression, a new study finds.
Researchers examined data from thousands of U.S. teens who were tracked through their middle and high school years and as they moved into early adulthood.
Unlike students with depression, those with behavior problems such as attention issues, delinquency or substance use had lower GPAs than others. The study also found that delinquency and substance use were associated with receiving lesser educational degrees, while depression was not.
Students with two of these problems typically earned lower GPAs and lesser degrees than those with one problem, and some combinations of problems had more harmful effects than others, according to the study, which was published in the December issue of the Journal of Health and Social Behavior.
For instance, substance use worsened the educational risks associated with depression, attention issues and delinquency. Having depression did not, however, increase the educational risks associated with attention issues, delinquency or substance use.
"Behavior problems including attention issues, delinquency and substance use are associated with diminished achievement, but depression is not," study lead author Jane McLeod, a sociology professor and associate dean at Indiana University, in Bloomington, said in a journal news release.
"Certainly, there are depressed youths who have trouble in school, but it's likely because they are also using substances, engaging in delinquent activities or have attention issues," she added.
"There's a fairly sizable literature that links depression in high school to diminished academic achievement," McLeod noted. "The argument we make in our study is what's really happening is that youths who are depressed also have other problems, and it's those other problems that are adversely affecting their achievement."
McLeod said the findings suggest that schools should reconsider the approach they take to dealing with students with behavior issues.
"Perhaps, they should think about moving away from punitive approaches toward approaches aimed at integrating these students into the school community," she suggested.
More information
The U.S. National Institute of Mental Health has more about child and teen mental health.
Source: HealthDay
​