Talking to Mom by Phone May Relieve a Daughter's Stress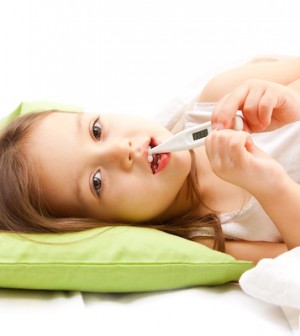 WEDNESDAY, May 12For daughters in search of a calming influence, hearing the soothing sound of their mother's voice over the phone can prompt as much hormone-induced stress relief as an actual hug, new research into brain chemistry reveals.
The conclusion stems from a comparative look at how well vocal communication might lead to changes in the amounts of two key naturally occurring hormones involved in regulating anxiety and stress.
According to scientists from the University of Wisconsin-Madison, stressed-out daughters experienced an equally significant drop in levels of the stress hormone cortisol after exposure to either their mother's touch or her voice.
At the same time, either form of maternal intervention appeared to prompt a simultaneous jump in levels of the so-called "love hormone" oxytocin, the researchers found.
The finding was observed among a group of girls (aged 7 to 12) who were initially confronted with having to solve a series of math problems and speak publicly in front of strangers. The task prompted a bump in cortisol levels and the onset of stress.
Afterwards, the children were divided into three groups: one group received in-person comfort from their mothers; the second group talked with their mom by phone; and the third group viewed a 75-minute video designed not to prompt an emotional response.
The result: both phone and in-person maternal contact produced an equally substantial and enduring reprieve from stress and anxiety among the girls.
"The children who got to interact with their mothers had virtually the same hormonal response, whether they interacted in person or over the phone," study author and University of Wisconsin-Madison biological anthropologist Leslie Seltzer said in a news release.
Seltzer and colleagues reported their findings in the May 12 issue of the Proceedings of the Royal Society B.
The current study did not involve boys. In fact, the research team suggested that stress regulation might actually differ by gender, with females choosing to strengthen social bonds in response to stress while males instead opt for a fight or flight strategy.
More information
For more on kids and stress, visit the Nemours Foundation.
Source: HealthDay
​