Study Challenges Key Autism Theory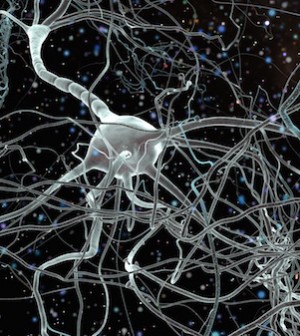 WEDNESDAY, May 12A new study counters an influential theory that people with autism have trouble communicating with others because of problems in something called the mirror neuron system, which is crucial to human communication skills.
The mirror neuron system, which encompasses two areas of the brain, activates when you do something — like move an arm — or when you watch someone else do something. This system appears to play a role in how you figure out what's going on around you and determine other people's motivations.
In the new study, researchers scanned the brains of autistic and normal subjects as they watched hand movements and made the movements themselves. As it turned out, the mirror system responses of the people with autism were equivalent to those of the subjects who weren't autistic.
The results argue against the "dysfunctional mirror system" theory of autism, the researchers wrote, suggesting that it would be more promising to focus on other directions in autism research.
The study appears online May 12 in the journal Neuron.
The researchers are from Carnegie Mellon University, New York University and the University of Pittsburgh.
More information
Visit the U.S. National Library of Medicine for more about autism.
Source: HealthDay
​