Risk of Childhood Obesity Higher Among Minorities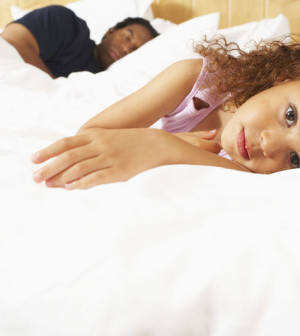 MONDAY, March 1Risk factors for childhood obesity begin before birth and affect blacks and Hispanics more than whites, U.S. researchers report.
The scientists stressed that preventive measures need to be taken at the earliest stages of a child's life.
"Black and Hispanic children are at higher risk for almost every risk factor that contributes to the possibility of childhood obesity. If we wait until children are in preschool to address this problem, we may be missing the boat in reducing disparities in childhood obesity among racial and ethnic minority groups," study author Dr. Elsie Taveras, an assistant professor of population medicine at Harvard Medical School and Harvard Pilgrim Health Care Institute, and an assistant professor of pediatrics at Children's Hospital Boston, said in a news release.
She and her colleagues studied 1,343 white, 355 black and 128 Hispanic mother-child pairs through pregnancy and until the children were 4.
The researchers identified the following risk factors for childhood obesity: having an obese mother; having a mother with depression or gestational diabetes; beginning to eat solid foods before 4 months of age; more rapid weight gain; insufficient sleep; stopping breast-feeding early (in infancy); more televisions in children's bedrooms; high intake of sugar-sweetened beverages; and high intake of fast food after 2 years of age.
The findings suggest ways to reduce the risk of childhood obesity.
"The good news is that every one of these risk factors can be reduced by changing behaviors," Taveras said. "For instance, clinicians can encourage mothers to start breast-feeding and to continue it for a longer time, counsel parents to keep televisions out of their children's bedrooms and encourage healthy eating and sleeping habits. Simple steps can help children avoid this devastating health problem and get a healthy start in life."
The study appears online March 1 and in the April print issue of the journal Pediatrics.
Previous research has shown that racial/ethnic disparities in obesity are already present in preschool years, and these disparities persist as children grow older. In the United States, rates of overweight and obesity among children aged 2 to 19 are: Mexican-Americans, 38 percent; blacks, 34.9 percent; and whites, 30.7 percent.
More information
The Nemours Foundation has more about overweight and obesity in children.
Source: HealthDay
​