Parent Involvement in Grade School Boosts Child's Social Skills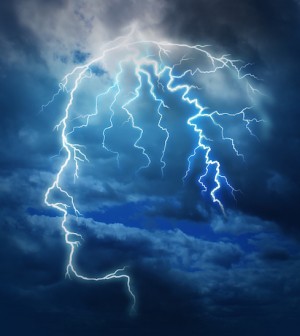 FRIDAY, May 14Parental involvement in a child's elementary school experience leads to fewer problem behaviors and better social skills among offspring, new research suggests.
"The study shows that parents continue to wield considerable influence on children's development through elementary school," the University of Pittsburgh research team said in a news release.
The finding, reported in the May/June issue of Child Development, is gleaned from a behavioral analysis of more than 1,300 primarily white children across 10 American cities. All the children had been tracked from birth through fifth grade, as part of the larger "Study of Early Childcare and Youth Development."
The research team found that parents who increased school visitations and encouraged educational progress at home saw their child's social skills improve. Among other things, students showed more self-control and cooperative behavior.
At the same time, the more parental involvement the less children tended to engage in aggressive and/or disruptive behaviors. In addition, children were less likely to be either depressed or anxious.
Yet parental involvement was not found to have any impact on a child's academic achievement. The study team suggested, however, that the reason such an association might not have appeared evident could be because the analysis did not focus on parental involvement that specifically targeted a child's academic performance.
More information
For more on childhood development and parental involvement, visit PBS.
Source: HealthDay
​